EKAM CIRCLE ONLINE - MARGARET JOY WEAVER
Tuesday, August 4, 2020
4:30pm - 5:45pm
EKAM CIRCLES Online are weekly sacred gatherings to access Universal Divine Intelligence, for health, love, prosperity, stress relief ….

About this Event – NOTE: Time listed on Ticket is Arizona Time PDT now.

Ekam Circles-Tuesdays: 4:30pm PDT/5:30pm MDT/6:30pm CDT/7:30pm EDT
EKAM CIRCLES are global gatherings to ignite and support humanity's transformation into the field of higher consciousness. The weekly circles are designed to impact our body, mind and spirit and to enhance our relationships, health, abundance and peace of mind and heart. Over the course of 8 weeks a powerful gift will be shared each week in the EKAM CIRCLE experience.
The Cycle of 8 weekly gifts begins with Week 1: Accessing Universal Intelligence for Clearing Obstacles. The following 7 weeks include: Health and Vitality, Love in the Family, Prosperity, Stress Release, Passion for Work, Education, and Releasing the Departed.
The 80-minute sacred immersion in an EKAM CIRCLE includes meditation, wisdom teachings, chants, sacred blessings and sharing. Each EKAM CIRCLE is led by Margaret Joy Weaver, a Transformational Leader for over 20 years and who was trained in India, December 2019 to connect our circle with the energies from EKAM , the mystical powerhouse in southern India and to support the offering of the weekly gift for all participants. There are over 200 global EKAM CIRCLES worldwide. With the opening of our Online Circles the power of consciousness has increased.
EKAM CIRCLES have been created for us by O and O Academy, a unique philosophy and meditation school in India founded by leaders Krishnaji and Preethaji for the purpose of transforming consciousness. The school combines ancient wisdom and processes with modern neuroscience to impact individual and collective consciousness.


Ekam is a mystic powerhouse. It is a unique structure that combines the earth's energies, and the cosmic energies creating a powerful field within itself. Ekam is more than a structure, it is a powerful being that listens to your heartfelt intentions and manifests them. Ekam exists for all humanity, to help every human being reconnect with their truth and have a direct personal experience of what they believe in.
In the year 2008, Krishnaji began construction of Ekam, a mystic power house built on ancient mystic construction principles on a very rare sacred ground drawing immense cosmic energies. The structure was part of the vision of his parents Sri AmmaBhagavan to transform human consciousness and bring about awakening to the world. Today during the Ekam Abundance Festival, the Ekam World Peace Festival online August 9-15th and the Ekam Enlightenment Festival in December, people gather from all walks of life to immerse in the divine power that floods Ekam.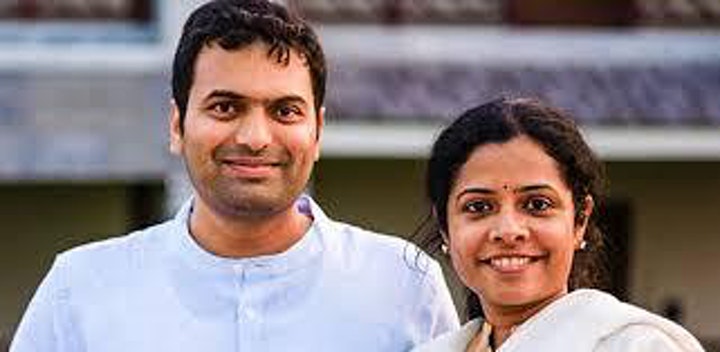 Here is more information on the Gifts of the Week
https://www.oo.academy/ekam-circle/
The 8 gifts that will flow to you at Ekam circles:
1st week – The Gift of Accessing Universal Intelligence for Cleaing Obstacles
2nd week- The Gift of Health & Vitality
3rd week – The Gift of Love in the Family
4th week – The Gift of Prosperity
5th week – The Gift of Stress Release
6th week – The Gift of Passion For Work
7th week – The Gift of Education (Learning)
8th week – The Gift of Releasing with the Departed
Registration for the weekly circles include the following options:
1 free session and 7 more sessions – your $50 donation goes toward someone attending Preethaji's Manifest Session – Once you register you are all set for the cycle of 8 sessions
Single Sessions your $10 donation goes toward someone attending Preethaji's Manifest session – please register each week to receive reminder.
Full Scholarship for those not able to pay each week – Please register each week to receive reminder.