Free Online Intro to Movement Medicine
Thursday, July 22, 2021
9:30am - 11:00am
Spirit Lake, Mequon, WI
FREE INTRODUCTION TO
MOVEMENT MEDICINE 
w DAVID MOONEY Livestreamed from IRELAND 
A FIRST ON BRIGHT STAR! 
No experience necessary. There is nothing to learn– no judgement– no right or wrong way to dance. Come exactly as you are. Camera can be on or off. All physical conditions, ages, genders, and cultural backgrounds warmly welcome. Open your mind-body-heart for a 90 minute session  with senior facilitator David Mooney– streaming live from his studio in County Wicklow, Ireland. 
MOVEMENT MEDICINE is a dance practice that will reconnect you to the wisdom of living from the heart and will deepen your connection to yourself, your creativity and integrity as well as enliven your relationship with life on all levels. It has roots in indigenous nature based wisdom as well as contemporary therapeutic pathways such as Gestalt, and latest developments in Neuroscience.

This is an invitation to discover the joy, freedom and connection of movement that is rooted in your own innate inner creativity. Just as, through the inherent connection to the primordial sound,  we are all singers, we are also all dancers as nature's intelligence and wisdom is dancing through us all the time. We will dance with the rich teachings and inspiration of the elements, earth, fire, water, air and ether to discover and deepen our relationship with the dance of life and the dancer within..

"Of all the practices I have done over many years, Movement Medicine with David Mooney is by far my favourite place to be. Movement Medicine is the Shamanism for 21st Century urban humans to encourage us to re-engage with our heritage, our ancestors and our Mother Earth."

This is a space to connect with the elements of life through the gateway of ecstatic dance and movement meditation practice. The four elements are manifestations of the divine and we are made from them. Dancing them is a way to connect deeply to our deepest nature, to nature around us and to the nature of existence. The elements and their guardians are guides, teachers and allies. We dance the elements as support and gateways into sacred space and with the support of the archetypal elements we co-create prayer space for dreaming and healing.

We connect with these elements within and around us to tune into the innate intelligence of nature, exploring our relationship with the qualities of each element and call on the medicine of these allies so we can cultivate a deeper understanding of ourselves and our place in the wider circle of life. Through the aliveness of our own dance and connection with the elements we also take the opportunity to offer our gratitude and prayers to all life.
About David Mooney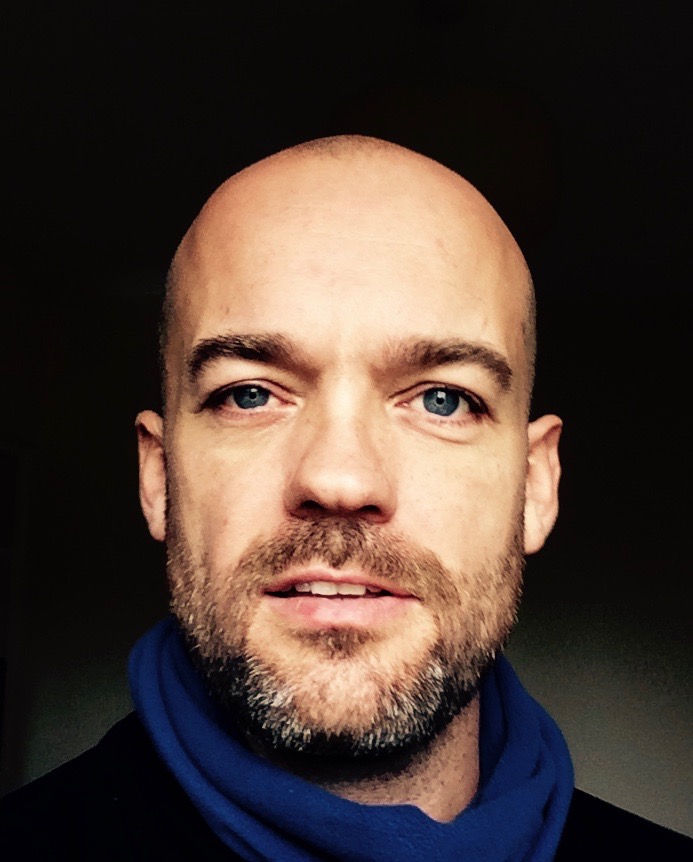 David Mooney teaches Movement Medicine, as a contemporary map to explore what it means to be alive in these times and how to transform patterns and wounds into opportunities for growth so we can give all that we can in this lifetime.

As a fully qualified and practicing psychotherapist, David integrates Internal Family Systems, Somatic psychotherapy, Polyvagal Theory and has 18 years of  experience as a psychotherapist in the national health sector (Health Service Executive Ireland) and private practice.   
David's approach is based on compassionate  presence, a regard that all people have the innate capacity for growth and connection to the natural healing force of life given the appropriate access to resources and community.  
Passionate about shamanic pathways and the power of movement as a creative healing modality, in 2000 David  became an apprentice and then went on to serve a faculty member of The School of Movement Medicine. In tandem, he began his Red Path journey with the Lakota people in Canada in 2014. 
David, along with his wife, Yasia, will teach the first School of Movement Medicine Apprenticeship program after the founders Ya'Acov and Susannah Darling Khan. 
VIDEO from David : What and why Movement Medicine?