Heal and Awaken with the Five Elements
Sunday, February 26, 2023
11:00am - 1:00pm
Laytonville, Laytonville, CA
FREE LIVE-STREAM EVENT

HEAL & AWAKEN
with The Five Elements



A FREE Mantra Meditation Workshop
Sunday, February 26, 2023
11:00 am Pacific / 2:00 pm Eastern / 7:00 pm London
Workshop is approximately 120 minutes
Ancient Technology to Awaken the Soul to Bring Healing & Happiness
Earth, Fire, Sky, Water, and Air are the pillars of creation, and through these elements, Divine energy comes through to bless our lives. Through each of the Five Elements, we can access supernatural energy hidden inside the creation.
The Five Elements Meditation Process is the first stage in making a personal connection to the Divine Mother. Charging the elements through mantra meditation creates an energy channel to connect directly to Divine Mother to receive shakti, which flows bringing peace and bliss to your soul. Your heart opens, your willpower becomes strong, meditation comes easily and deep trance meditation can be reached, even by beginning meditators. Your soul's innate healing powers are awakened.
In this introductory workshop, you'll learn about these powerful, vibrational Five Elements mantras and how you can develop a personal relationship with each one using these ancient techniques. You will also learn a simple technique for decharging (releasing) stress and negativity with the Earth Element that you can begin using right away.
This workshop is open to everyone, with any level of experience with mantra meditation.
Learn about the sacred elements prayers (mantras)

Learn about releasing negative, unwanted energy through the Elements mantras

How the Five Elements channels can help you heal yourself and others

How to deepen your meditation practice

Learn & practice a powerful, vibrational mantra for self-healing

Learn a simple practice to release stress & negativity with the Earth element

Question & answer session

Guided group meditation
Learn How to Awaken with the Five Elements in this live, online workshop!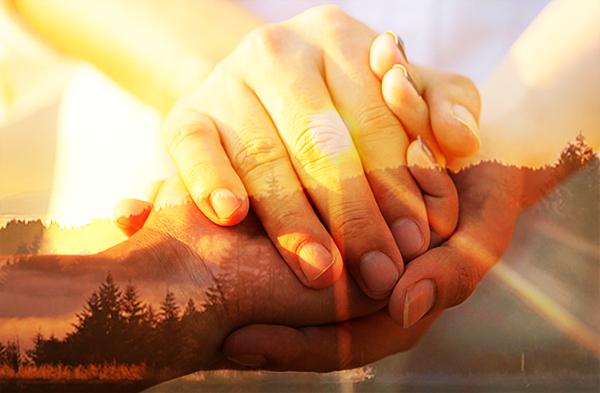 About Jessica Sivapriya Godino
Sivapriya is a life-long student of Nature. Her love of all things natural inspired her to begin formal studies of herbal medicine at age 18. Her pursuit of knowledge led her to acupuncture school, and after graduating she founded Four Flames Healing Center. Over the course of 15 years, she has given over 10,000 sessions working as a Sai Shakti Healer, herbalist, and acupuncturist. Sivapriya has been a devotee of the saptarishi saint Sri Kaleshwar since 2007. She was blessed to attend numerous programs with him in India and in the US during his lifetime. As a practitioner of the Ancient Knowledge shared with the world by Sri Kaleshwar she offers soul to soul healing sessions, spiritual coaching, and meditation classes both in person and online. 
Sivapriya is co-author of the book At the Feet of an Avadhut, Life Lessons Learned Serving Sri Kaleshwar. She lives part time in Asheville, NC, and part time at the Divine Mother Center in Laytonville, CA. She is a Minister-in-Training for the Divine Mother Center.  
For more information on Sivapriya, please visit fourflameshealing.com
The Divine Mother Center is a Power Spot for the Divine Mother and a global community awakening to the Divine Feminine. We uplift, educate, and empower women and men to discover their greatness. Through the Divine Mother's shakti-energy, soul healing and soul abilities are awakened in people who will create peace and harmony on the globe.
Come experience the Divine Mother's shakti-energy in your life. Join us online for fire ceremonies, meditation classes, and live courses learning ancient wisdom from the Divine Feminine. Let the Divine Mother reveal Herself to you.