Lovelight Aquarian Yoga Exposition
Friday, June 26, 2020
11:00am
Waterloo Concert Field, Stanhope, NJ
Welcome to Loveight: Aquarius – Yoga & Arts Festival

Namaste friends! Lovelight is back for 2020 with our 5th gathering and will feature Conscious Hip Hop Artist Solé, Grateful Jam band Sunshine Deva and celebrated Kirtan groups, DJs, Sound Healers, Bands and bonfires. Vegan and Vegetarian food will be provided by vendors, although guests can bring and cook their own food too. The fest will be staged at the Fields at Waterloo near the historic Waterloo Village in Hackettstown, NJ.

Lovelight Aquarius is a camping festival; you can bring your own tent or car camping or Dancin' Dave's Festival Camping will set up a tent for you. If you prefer, there are Hotel Accommodations just a few minutes away. Lovelight is offering a shuttle as part of our Hotel Packages.
Your General Admission ticket includes a ton of yoga with your choice of over 100 classes and workshops, including hourly beginner classes. Many styles, many levels … something for everybody from chair yoga to yoga Nidra to Vinyasa, Kundalini, Hatha and more.
There are ECSTATIC DANCE, JOURNEY DANCE, BELLY DANCE classes for people who groove through movement and performances for everyone else.
The HEALING VILLAGE is where you go to meet great healers offering a wide variety of modalities such as: massage, reiki, energy healing, sound healing, reflexology, henna readings, Qi Gong, Thai Yoga and more.
Come to the KIDS CAMP for family fun. Most kids get a free general admission pass which allows them to enjoy classes for all interests. There are crafts, mindfulness, yoga, hooping, and nature education moments. Kids are accompanied by parents and taught by skilled Lovelight teachers.
Discover you inner artist in the ARTS CAMP. This is the home of toys that light up, glow and shine bightly. The land of flow artists, painters, fire dancers, projection artists, makers and more is the place to celebrate beauty and creation throughout the day and by bonfire and under the stars.

All things feminine can be found in the GODDESS GROVE where the mysteries of the goddess unfold through ritual, performance, workshops, ceremonies and community. In addition to a workshop tent and stage, a red tent will be be a women's sanctuary.
Festival Camping–Your General Admission ticket includes bring your own tent camping. If you dont want to set up your own tent, Dancin' Dave's Festival Camping is the way to go. We can't rave enough about this option as they have been a crowd favorite for 4 years of Lovelight. Dancin' Dave's Festival Camping staff are Festival camping experts who service top notch east coast festivals; and, Lovelighters are thrilled with their equipment and services. They provide quality tents which come with everything one needs to have an easy, comfortable, camping experience. You need only bring your suitcase! They also offer upgrades, like a kitchen set up and even a private hot shower system that you manage and can have next to your tent. It's hands down the best value we have for onsite camping. Details about their offerings can be found at Dancin' Dave's Festival Camping.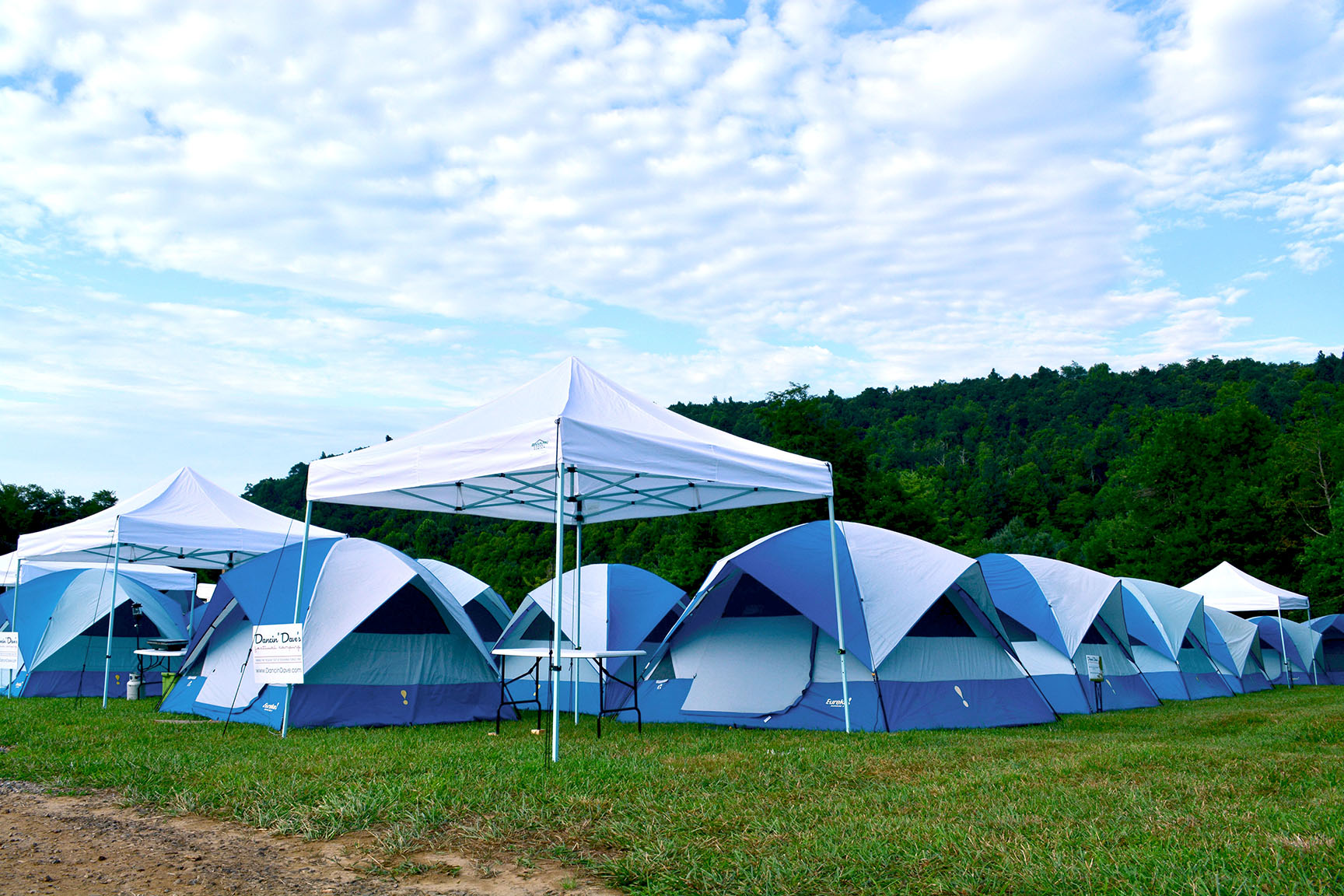 Hotel Packages–Take the Lovelight shuttle to and from the Festival all day long when you get a Loveight hotel room package. A shuttle ticket is part of your hotel room rate! You can even walk as the hotels are 2 miles from the venue. For rates and options check out Lovelight Festival Accommodations.
As always, no alcohol will be served at the Lovelight festival. This is a family friendly, rated G event. No meat will be served as well, but rest easy, our friendly food vendors provide delicious vegan and vegetarian cuisine. For more information go to the Lovelight Festival website.
For information about Lovelight Retreats check out the details here Lovelight Retreats or Purchase Retreat Tickets here.