Multiple #1 Albums – iTunes World Music Charts
Miami! The long awaited SIMRIT Tour is headed your way! Come experience this mind-elevating, soul-transporting sonic force. We are going to get down, and lift up! Grab your tickets while they last.
"Everyone in SIMRIT is a master of their craft…Even more critical than individual skill is the fact that their collective chemistry…Their whole is substantially greater than the sum of its parts." –OZ FRITZ (Grammy Award Winning Sound Engineer)
"Imagine that the Aurora Borealis could sing: that's Simrit's voice. Timeless, Strong, and Ethereal as a whale's song…" –LA YOGA
"For Simrit, singing is not a performance, it is a sacred worship of the Divine. Her voice, her music, and her teaching, reflect this devotion which seems to come from her so effortlessly. This devotion is a gift, a talent beyond any, that will lead thousands into the lightness of being and awareness that is so vital to humanity in this day and age." -SNATAM KAUR
"First of all, I'm such a fan of Simrit. Her sense of melody, her energy, and her musicality set her apart. Simrit, to me, is the voice of this new day and age." -BELINDA CARLISLE (Rock 'n Roll Hall of Fame, The Go-Go's)
SIMRIT is creating waves with packed theaters and concert halls, chart-topping albums, and raving fans world-wide, powering a palpable musical movement. Transcending genres with their eclectic and eccentric blend of instruments and lineages, the SIMRIT experience is based around lead singer-songwriter, Simrit Kaur, born in Athens, Greece and adopted by Greek Americans into South Carolina. Traditional Greek music, Roots Reggae, Motown among many others, have proven deeply influential as Simrit has unlocked her own unique sound. Filling out the SIMRIT sound and experience is Salif Bamakora on the 21-string West African kora, Shannon Hayden on electric cello (which she runs through a pedal board with wild effects) and guitar, Jared May on bass & Moog synthesizer and Devon Ashley on drums and other percussion. SIMRIT's music is known for its healing effect; hypnotic, deep-pocket groove, haunting beauty, edge, and mind-bending atmosphere.
ABOUT
A family friendly music, performance and healing arts festival in Blue Ridge, Georgia! Consider changing the world through art and love by immersing yourself in an intentional experience in nature full of spirit, art, yoga, meditation, healing, community and freedom!
Enjoy a beautiful lake to swim in, many acres to roam and camp in, creeks to play in, a produce garden to mosey around in!
Experience a movement class at the yoga deck, learn a new skill at the primitive skills tent, enjoy a sound bath at the sound tent, receive a session with a wellness practitioner.
Get your groove on at the main stage, shop for local handmade goods and arts, enjoy a snack at the snack bar, share songs and drumming by the bonfire each night. This is a weekend packed full of opportunities for connection and heart opening experiences.
WHAT'S INCLUDED IN MY TICKET?
Workshops, classes, music, parking, morning coffee and swimming in the lake. Camping is included in 3-Day and 2-Day Passes only. Ages 16 and under have free admission. Food is not included in the ticket. Ages 10 and older must order a meal ticket.
FOOD
IMPORTANT! If you plan on participating in brunch and dinner you must order a meal ticket! All meal tickets must be purchased in advanced and cannot be purchased at the door. This helps us know how much food to make. Ages 10 and older must order a meal ticket. 
There are no food vendors except a small snack bar, so if you don't purchase a meal ticket you must bring your own food. The meal ticket includes Friday brunch through Sunday dinner. Brunch is at noon and dinner is at 7pm and will always be served in the downtown outdoor kitchen. There will be gluten free and vegan options. We will also be serving coffee every morning.
ARRIVAL & DEPARTURE
Doors open at noon on Thursday, feel free to come then to set up early. Activities begin Friday. Festival ends at 9pm Sunday. If you stay into Monday you will be expected to help on Monday.
WHAT TO BRING
Cash for the snack bar, vendors and private wellness sessions, bowl, fork, spoon, mug, and water bottle, camping supplies, bathing suit, picnic blanket, yoga mat, towel, camp chair, garbage bags, snacks, water jugs, tarps for rain. Our theme this year is the four elements, come dressed as your favorite element!
DIRECTIONS
Address: 459 Johnson Rd Blue Ridge, Georgia 30513
Atlanta to 75 North to Exit 268 onto I-575 North for 18 miles,
turns into SR-5 North towards Canton,
go 31 more miles on SR-5 North,
take a left on Maxwell Rd for 0.7 miles,
take a right on Johnson Rd, less than a mile stop at registration tent.
If you'd like to stay in a sweet Airbnb at an amazing farm 20 minutes away, our friends at Kaluna Farm Retreat are opening their doors for you during our festival! Kaluna Farm Retreat is a conscious living ecosystem that offers a variety of cabins, a yurt and a treehouse with options for kitchens and private baths.
Check them out at 
www.kalunafarm.com.
 The festival dates are blocked so contact them at kalunafarmretreat@gmail.com to make a reservation. Dancing Tree guest will get a 10% discount!
Q&A
Are dogs allowed?
Not really – we have made some exceptions. A discussion must be made. We have a strict leash and dog poop pick up policy as we have bear feet running around. Absolutely no aggressive or barking dogs allowed, you will be asked to leave.
Will we be allowed to drive to our campsites to unload?
No. You will be able to park at the entrance of the woods to unload, and then will need to park your car in the parking lot. Once you park you can then come back and bring your stuff in to your campsite. We will have wheelbarrows and some teenagers helping.
Will our vehicle be able to remain at the campsite?
No. You can unload your things and then park your car where the registration team tells you to park.
Is alcohol at our campsite allowed?
This is a sober event to make it friendly for everyone. No obvious drunkenness' in public areas and no beer holding, you will be asked to leave.
Is drinking water available?
IMPORTANT! Please bring water bottle. There will be no plastic bottles. We have well water to fill your water bottle at the sink at the snack bar.
Can you describe the bathroom facilities?
Porter johns and hand washing stations.
Is there electricity at the campsite?
No, some campsites have fire pits. All campsites are first come first serve.
Showers?
Yes. Hot showers!
Please send all questions and inquiries to dancingtreefestival@gmail.com
Follow the Dancing Tree Facebook event page to stay updated on the schedule!
Encountering the Muse ~ 
A Creative Workshop & Intimate Live Premiere of the album "Cradle"
Be among the first ever to hear a collection of sweet songs & stories from an unreleased collaboration between Tina Malia, Leah Song, Chloe Smith, Ayla Nereo, and Marya Stark.  
Within the seclusion of the past two years, we 5 songstresses have been writing and singing together, and we stumbled into a unique co-creative process we've been yearning to share.  Come join us for an immersive, one-of-a-kind musical journey — part workshop, part documentary, part healing experience, part swoon song.  
Be held in the gentleness of sunset and serenade, nestled amongst the stunning, firefly-studded hills of one of our favorite Appalachian venues, The Hawk & Hawthorne. Tickets include botanical elixirs & light local fare. Elegant picnic attire encouraged.  
I Stand for Peace – An evening of collective action, wisdom & meditation with Gurudev Sri Sri Ravi Shankar.

Saturday June 18, 6:30 – 8:30 pm PDT
Meydenbauer Center
11100 NE 6th St, Bellevue, WA 98004
Let's do our part for peace in the world, and for peace within.
Individual Peace can create an impact on World Peace. Quite often, those with negative mindsets seem more active around the world, than those with a positive one. The time has come for the voice of peace to be heard loud and clear. 
Be a part of Seattle's voice for Peace with 'I Stand for Peace'- an evening of meditation and wisdom with Gurudev Sri Sri Ravi Shankar. The event also includes a live audience Q&A session with Gurudev. 
 Event Highlights
Collective Action

Come together for a pledge of peace.

Celebrate peace with healing music.

Uplifting Wisdom

Find inspiration and insights for lasting peace with Gurudev.

Q&A.

Live Meditation with Gurudev

Experience inner peace through a live, guided meditation.
Seating Plan
All are welcome to attend the event. Children 4 and above must purchase a ticket to secure an entry to the event. There won't be any child care or volunteer support for children. Before the meditation begins; one of the parent would require to accompany their kid and wait either in the hallway or in the overflow room. They can come back after the meditation culminates.
More questions  
C O N N E C T: FLOWER MOON CACAO & SOUND CEREMONY WITH MEGAN KENSON
Saturday, May 14th
Time: 1:00pm to 3:00pm
Feel what is present within. Enliven your awareness. Unify in ceremonial space. Tap into the medicinal wisdom of Cacao, Community, Breath, Sound, & Meditation.
~ Welcome
~ Opening, grounding, unifying meditation
~ Introductions & Intentions
~ Flower Moon energies
~ Cacao Ceremony
~ Guided Movement, Breath, Meditation
~ Sound Journey
~ Closing Circle
Megan Kenson, lover of love and all things nourishing, travels Mother Earth sharing her adoration for life with all she meets. "I feel naturally inclined to help others live life with more awareness, freedom and fun. My values are deep rooted in connection and respect for self, nature, community & now. I aim for holistic optimization, longevity, and balance. We can align our thoughts, beliefs, and actions to be collectively beneficial. I aspire to inspire. I vote for nourishment."
Megan's practice and offerings include Mindful Movement, Yoga (hatha, Vinyasa, Restorative), Meditation, Breathwork, Sound Healing, Dance, and Cacao. She guides retreats and ceremonies around the globe sharing her passion for conscious living and evolving with our beautiful Earth.
@themakdaddy
CHOOSE FREEDOM:
A WEEKEND OF
INSPIRATION & CONNECTION
Join us for this very special SoulJour Experience filled with nature, yoga, dance & movement, live music, organic vegetarian food, writing, cacao & fire ceremonies and a small marketplace. We've gathered some of our favorite teachers and musicians to guide our way on an incredible SoulJour Experience. 
Friday, June 3: Freedom Rocks!




Live Music with Sandra Small 
Let's kick off our shoes, enjoy some delicious apps & drinks and boogie on down for Happy Hour at the new Chef Shack at Flying Fish Co. on SE Burnside, Portland. Joining us from NYC, Sandra Small is a radass, one-woman show featuring conscious lyrics and amazing guitar playing and energy. She has written a slew of new songs which she'll play alongside her besties. 
Let's show Sandra our support on her first trip out West!
5:30-7:30pm
The Chef Shack @ Flying Fish Co.
Portland, OR
This SoulJour sponsored event is FREE! Donations to Sandra are appreciated.
June 4 & 5




Choose Freedom Experience @ SoulJour Sanctuary
SoulJour Sanctuary is coming in HOT with a full weekend of transformative awesomeness! The mission of the weekend is to catalyze holistic living through a courageous new lens. We'll dive into the concept of Freedom and what it means to connect to it both as individuals and as a collective. May we be inspired reveal our innate vibration filled with love, joy and freedom! 
Join us under a canopy of trees, in the company of like-hearted SoulJours to start summer off right. We'll move, groove, breathe, hike, chant, sing, dance, eat, write, share, shop and so much more!
Saturday, June 4 • 9am-9pm
Sunday, June 5 • 9am-5pm
Featuring
Wah Khalsa
Ananda Yogiji
Sandra Small
Saffire Bouchelion
Diana Hulet
Nathan Mills
Ashley Melin
Weekend Schedule
Subject to Change
Saturday, June 4
9-9:30am: Registration & Chai 
9:30am: Walk to SoulJour Sanctuary
10-11:15am: Nature Flow
Yoga | Diana Hulet & Hand Pan | Saffire Bouchelion
11:30-12:45: Move into Freedom
Fluid Movement | Saffire Bouchelion
12:45-1:45pm: Organic Vegetarian Lunch
Catered by Paige Common
1:45-3:15pm: Cacao Ceremony
Ananda Yogiji
3:30-5pm: Freedom From Within 
Breath, Writing & Meditation | Nathan Mills 
5:15-6:30pm: Free your Voice. Free your Soul.
Sandra Small
6:30-7pm: Snack Break
7-8:30pm: Kirtan & Concert
Ananda Yogiji
8:30pm: Fire Ceremony Closing
9pm: Walk back to cars
Sunday, June 5
9-9:30am: Registration & Chai 
9:30am: Walk to SoulJour Sanctuary
10am-12pm: Sunday Service: Love is Freedom
Kundalini Yoga | Wah Khalsa & Music | Ananda Yogiji
12-1pm: Indian Vegetarian Lunch 
1-2pm: Why Freedom?
Writing | Ashley Melin
2-3:30pm: Free Your Voice. Free your Soul.
Ananda Yogiji
3:45-5: Choose Freedom! 
Music | Sandra Small
5pm: Closing & walk back to cars
We will begin with tea at 6:30.  
At 7 pm using Dolores Cannon's group regression method, we'll journey into our multi-dimensional nature accessing one or more of our other lifetimes!

*Hello! My name is Jeroen, which is pronounced /yerˈro͞on/. It's a fairly common name in the Netherlands where I'm originally from.
 I had the honor of learning QHHT directly from Dolores Cannon herself way back in 2006. Many years and over 2000 sessions later, I'm still enjoying the magic of new revelations and healing phenomena every week! This work is truly magical and I feel tremendously grateful to be able to help people connect to their Source for answers and healing.
In addition to being a Level 3 QHHT Facilitator, I am certified in Reiki, EFT, EMF Balancing Technique, and Quantum Touch healing. I also hold a Bachelor's Degree in Art Therapy and a Masters Degree in Spiritual Psychology. In addition to individual sessions, I teach QHHT and other classes, and hold group events for meditation and past life regressions. Along the way, I've also studied Kriya Yoga, Sat Nam Rasayan, shamanism, Bio Energetics, and other modalities.
All these wonderful tools are used in the service of Love to help others (and myself) live more authentically.
 On a personal note, I love communing with nature. I also revel in creating art, dancing, and capturing inspiration in the form of photography. I am happily married to a wonderful man for many years now.
 If you are in the greater Los Angeles area or are planning a visit, I would love to work with you! @jeroenislove
Blossoming forth is May's full "flower" moon and lunar eclipse. Join Hari for a special in-person women's gathering where we will come together to enhance the blossoming energy of this moon. Connection is what helps us feel whole, let's come together to connect with each other and with the parts of ourselves (mind and body) that need our attention and love. We will gather in community and support one another as we honor this Full Moon.
This gathering includes:
*Yoga and light stretching
*A special full moon meditation for prosperity and love
* Supportive check-in to share with one another in a scared and safe space
* A healing gong bath and deep relaxation journey
* Guided journaling in support of your deepest prayers, goals, and intentions
It is time to come out, to be in-person and enjoy one another's sacred company, support, love and energy!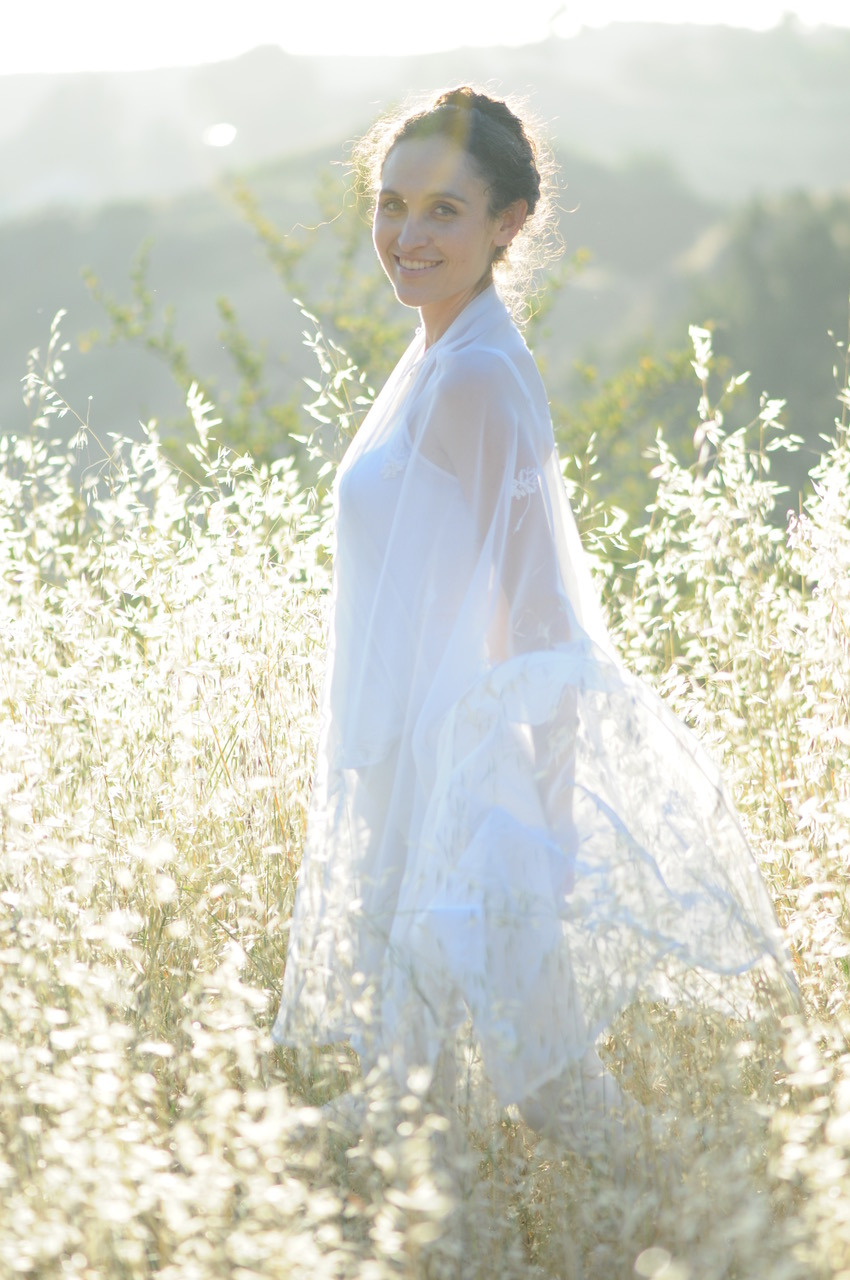 Hari Simran is a certified Ayruvedic health practitioner, an Integrative nutrition health coach, Ayurvedic postpartum counselor and a certified Kundalini Yoga teacher. She spent her formative years in India, where she was able to live the yogic lifestyle and experience first hand the art and healing of Ayurveda. Her work with clients incorporates the principles of these powerful, and ancient health sciences.
Hari Simran's mission is to support her clients' healing and life goals. She helps them integrate new routines and practices to become more in-tune with their individual constitution and nature. She addresses health and life issues with short-term solutions and long-term changes that can ease life back into balance. For over a decade, she has brought ancient teachings and technology to modern health and life issues. Using Ayurvedic medicine, holistic coaching and Kundalini Yoga as tools to enhance self-healing and happiness, Hari Simran is able to support each person at any stage of life.
Hari Simran currently practices Ayurvedic medicine and teaches Kundalini Yoga in Los Angeles, CA. She also treats clients remotely from anywhere in the world.
For more information and to set up an appointment with Hari Simran you can go to her website: www.harisimranayurveda.com or email her directly at hari@harisimranayurveda.com
@hari_simran_ayurveda
IntoMeSea invites you to a hallowed ceremony sitting with the sacred plant medicine, Hape. With deep respect to the curative powers of this plant spirit, we will connect to this ancient medicine in a safe and peaceful container. Come with the intention to heal and be a witness to the healing of those around you, as we devote this practice to the Divine Mother in All.
Hape is a sacred blend of medicinal plants administered by a shamanic practitioner by blowing the medicine into the nostrils. Benefits are grounding and detoxifying the energetic and physical bodies, realigning, and clearing the chakras, and removing abhorrent energies from the system. Hape works with each person in a very personal way and affects everyone differently.
Please do not eat 1 – 2 hours before ceremony. Do not consume alcohol within 7 hours prior to the ceremony. Bring a pillow, a blanket, and a refillable water bottle. Yoga mats and bolsters are provided.
A waiver with additional details on the ceremony must be signed at the time of payment and prior to participating.
Telin Neville is a certified practitioner in Hape Plant Medicine by an indigenous leader and master lineage carrier Chief Haru from the Kuntanawa Tribe. Energy practitioner, Martha Lockie, will be holding space and offering support.
*Important: Participants must be 21 years of age. Hape is not intended for persons taking SSRI's, antidepressants or women who are pregnant.
Born in South Africa and raised in California, Telin Neville has been fortunate to grow up around many talented healers. Along his path he has extracted a wealth of knowledge and wisdom in the healing of body, mind, and spirit.
Telin travelled to Indonesia in 2018 where he studied at Bali Bisa International Spa Academy, resulting in certifications in Aroma Therapy and Swedish Massage. Being surrounded by numerous sound healers, he unearthed a profound love for sound healing. Upon his return in 2021, he explored all aspects of healing the physical and subtle bodies, and mind.
Telin uses breathwork and his sacred instruments – powerful tools of healing – to help participants get in touch with and heal their energetic system. He uses sound to calibrate each individual's higher vibration of well-being. He believes sound helps not only wash away what no longer serves him, but also expands his meditation practice and aids in accessing more fully the recovery of his Shining Spirit. Telin feels he has been gifted the opportunity to share these powerful modalities and is fortunate enough to realize why he does what he does.
Native Angeleno, Martha Lockie, uses her extensive background as an energy practitioner and intuitive healer to support clients in restoring their physical and subtle bodies and claim true sovereignty over their energetic field.
She holds a Master's Certification in Intuition Medicine® from the Academy of Intuitive Medicine in Sausalito, and is an Advanced Soul Realignment™ practitioner, channeling the Akashic Records. Martha is the Earth Mother to three creative souls, a published poet and a lifelong ocean worshiper and surfer.