Dreamtime Concert
Saturday, November 20, 2021
6:00pm - 8:00pm
Unity of Sedona, Sedona, AZ
Dreamtime Concert
A musical Voyage into the Heart
John Dumas is the rare talent that combines musical precision with an intuitive response to the heart's calling of his audience. His utilization of, didgeridoo, flutes, rattles, drum and chanting moves the Soul into a divine bliss. Shamanic, mystical and magical, John's enthusiasm enthralls and elevates the Soul.
Saturday, November 20
6-8 pm
$25 in advance $30 at the door.
Unity of Sedona 100 Northview Rd Sedona AZ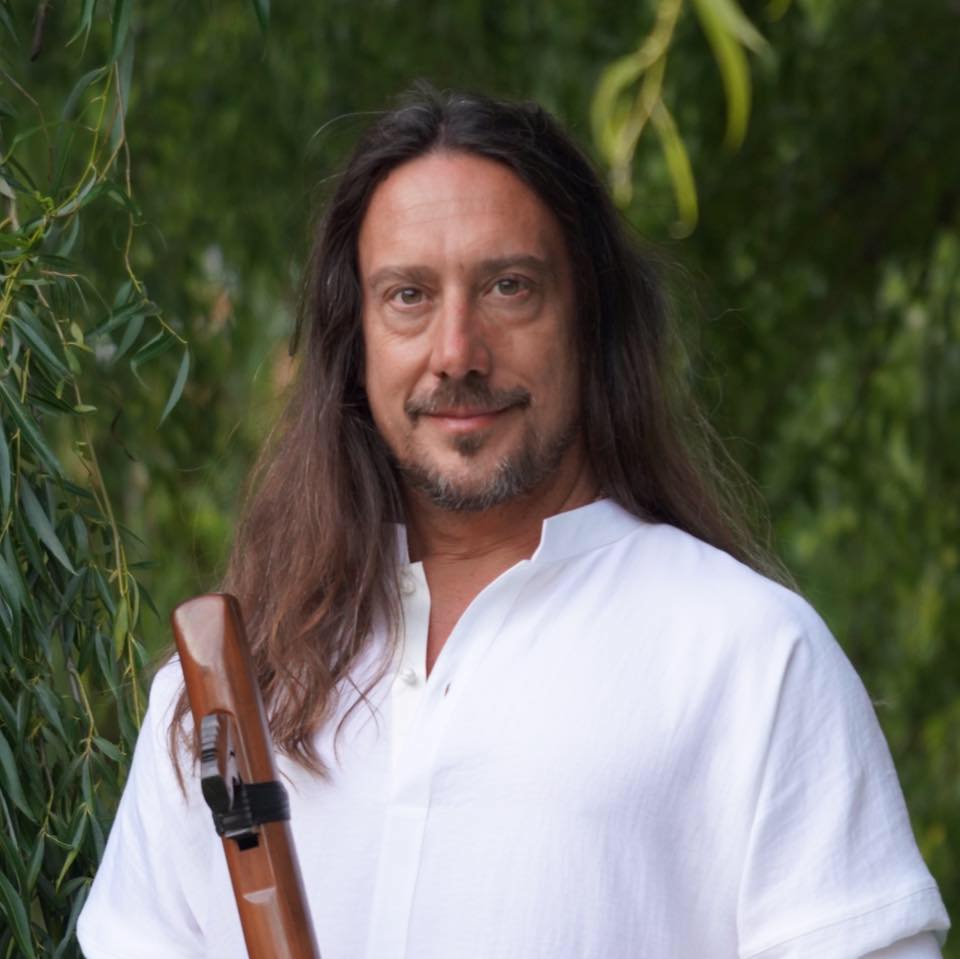 John Dumas B.F.A.,M.S. (Bachelor of Fine Arts, Master of Science in Psychology) is an internationally renowned, musician, artist and inspirational teacher. His music helps bring peace, relaxation and emotional nostalgia for a time long ago when we lived more in balance with nature.
Performing in many countries throughout, Europe, Asia, Africa, Australia, and America, has given John the opportunity to play inside the Egyptian pyramids, Mayan temples, England's stone circles and many other sacred sites around the world.
Through his music, John's sense of commitment to his life's work to inspire love, compassion and unity worldwide continues to evolve. It is John's belief that through the universal language of music; where words are not needed, that the beauty of oneness begins to emerge all over the world.