Lotus Rising - Afternoon Bhakti Retreat
Sunday, April 24, 2022
1:30pm - 6:00pm
Blue Lotus Farm Retreat Center, West Bend, WI
Hello friends, It's Sunday April 23rd and we have an update about today's retreat! Good news, with a new start time of 1:30pm, it looks like the weather will allow for us to be outside today so we can open up the retreat to more folks. If you don't have a ticket, you are welcome to come and register when you arrive. Please bring a comfortable chair for sitting outside or anything else you need to be comfortable like a tarp, cushion, or mat; dress warm and in layers; bring waterproof footwear; a face mask in case you need to be inside for any portion; your vaccine card or negative test results if you haven't provided in advance; a journal and pen and optional markers and crayons for storytime, any food or snacks thta will have you happy and satiated during the event.
Join Seán, Alvin, Gwendolyn, and Narada for a sweet afternoon of chanting, live music, storytelling, meditation, ritual, gentle movement, guided journaling, community, contemplation and celebration. The afternoon will include time together as well as space to roam and explore the 64 acres of Blue Lotus, culminating in an interactive kirtan concert featuring music from the new album "Mystery" and favorites from past albums.
Special thanks to Kaita Bliffert for hosting this event! 

About Blue Lotus Farm & Retreat Center

The 64-acre property of Blue Lotus Farm & Retreat Center includes a 4 acre pond, in-ground heated pool, indoor pavilion with screened porch, 2 miles of walking trails, canoes, kayaks and paddle boats, a meditation labyrinth, and swings!
Blue Lotus Farm & Retreat Center is located at: 5501 County Road M, West Bend, WI 53095.

Covid Safety

Limited capacity. Proof of vaccination or negative COVID test within last 72 hours required. Please email your vaccination info in advance to kaitapop@gmail.com.  
Depending on the weather, we will either be in the indoor pavilion, with windows and doors open, or outside. Masks required indoors.
Cost: $108. Limited capacity. Early registration is highly recommended. 
__________________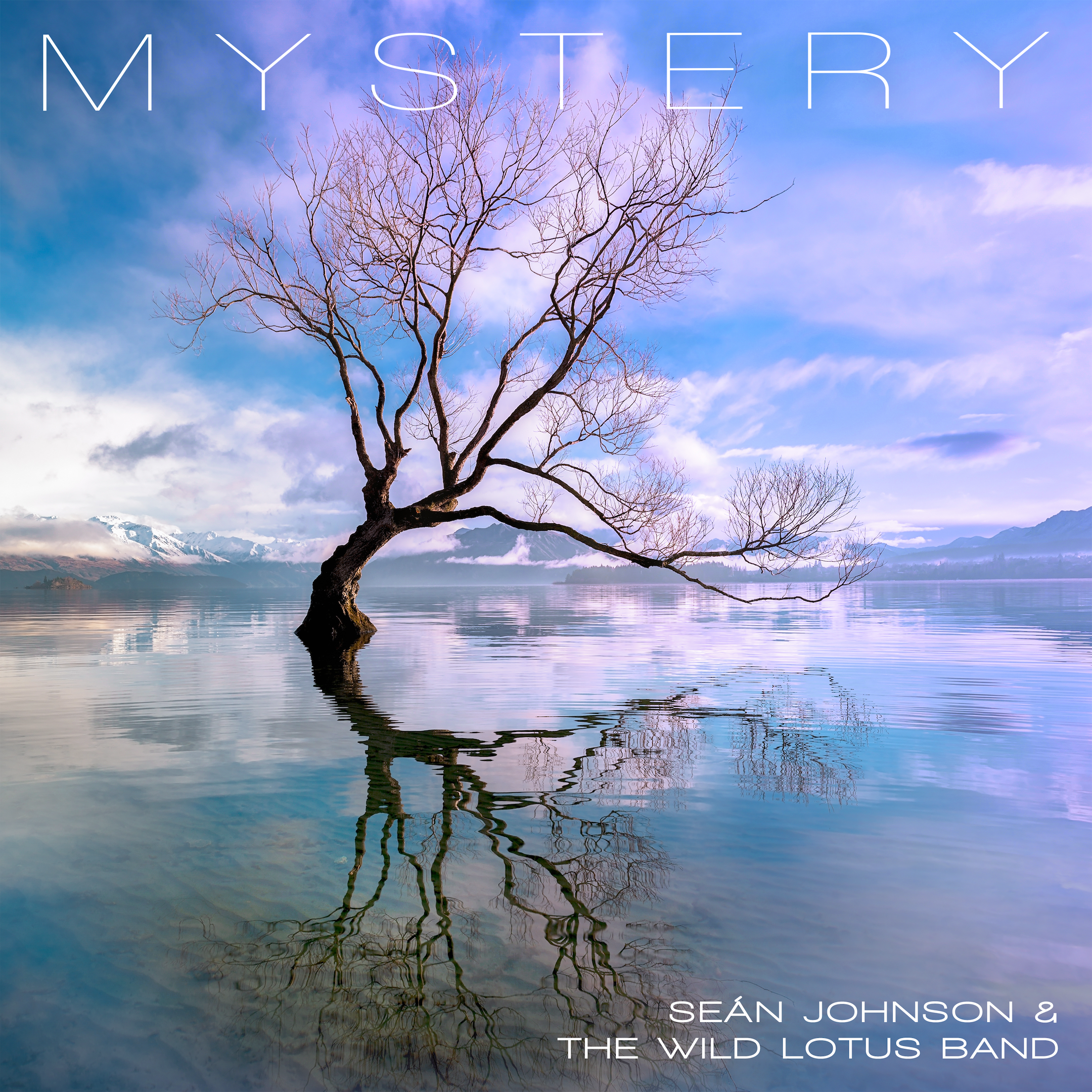 About Seán Johnson & The Wild Lotus Band
New Orleans' Seán Johnson & The Wild Lotus Band create a universal style of spiritual music filtered through the depth, sincerity, and soul of their own American and ancestral roots. Their music merges conscious lyrics, sacred chants from the spiritual traditions of yoga and beyond, and roots, rock, gospel, and global grooves. They are known for creating interactive, soul-stirring songs to dance and sing along with as well as to grieve and heal.
In 2005, Seán founded the band as a post-hurricane Katrina philanthropic music project, raising funds across the country for relief from the devastation of the storm. The theme of searching for grace and inspiration amidst challenge and destruction has permeated their music ever since. In 2007, they released their first album, 'Calling The Spirits' which caught the ears of pioneering Canadian record producer Terry McBride, founder of Nettwerk Records and Lilith Fair. McBride signed the band to Nettwerk for the release of their follow-up album, 'Devaloka.' When Putumayo World Music founder, Dan Storper heard 'Devaloka,' he chose music off the record to be featured on Putumayo's first compilation of music designed for yoga. Inclusion on three Putumayo albums has helped propel the band's music to listeners across the globe. Their album 'Unity' debuted #1 on the iTunes World Music Chart and #3 on Billboard. Their album 'Mystery' was just released on Be Still Records. They are a favorite headliner at conscious music festivals across the U.S. and have played The New Orleans Jazz & Heritage Festival on multiple occasions.
The band features vocalist/lyricist/harmonium player Seán Johnson; Alvin Young on six string fretless bass and electric guitar; and percussionist/vocalist Gwendolyn Colman. This weekend, they'll also be joined by Narada Wise on drums and Chris Rosser on bass, guitar, oud, and keys. 
In addition to being a musician, Seán is also a yoga teacher and teacher trainer who teaches at conferences and retreat centers internationally including Yoga Journal, Kripalu, Bhakti Fest, The Midwest Yoga & Kirtan Festival, and The German Yoga Conference. He is the founder of Wild Lotus Yoga in his beloved hometown dubbed "New Orleans' Home for Heart-Centered Yoga," and Soul School, an interdisciplinary yoga teacher training program that focuses on teaching yoga with skill, heart, and imagination. He has a Master's degree from The Naropa Institute-Oakland with focus on teaching chant as spiritual practice, apprenticing there with south Indian musician and teacher Russill Paul, author of The Yoga Of Sound He is the co-curator and coordinator of Putumayo World Music's yoga music series. Seán is passionate about his Irish roots and ancestry, a pillar of his spirituality. He co-leads online Celtic Spirituality gatherings and retreats in Ireland each year with his friend, Ireland native Mary Meighan, founder of Celtic Journeys.
In all these roles, Seán relishes creating a playful, tender, brave space for people to open their hearts and voices, and embrace their innate creativity.
For more info, please email Kaita at kaitapop@gmail.com. 
Cancellations and Refunds
No individual refunds. But, if this event is canceled or postponed, refunds and credits will be offered minus Bright Star service and processing fees.