Seán Johnson & Wild Lotus Band Concert in Sedona
Tuesday, July 11, 2023
5:30pm - 9:00pm
Sedona Creative Life Center, Sedona, AZ
Mantra Music Concert with Seán Johnson & The Wild Lotus Band 
+ Opening Artists Rama the Avatar & the Allies
See also: Sedona Bhakti Soul Immersion with Seán Johnson & The Wild Lotus Band – Wed July 12th – Fri July 14th, 10am-1pm. Learn more and register for all three or individual sessions at this separate link.
"The much-beloved band evoke, conjure and celebrate that universally felt yet impossible-to-define essence that lies at the heart of all things, what Bob Marley once called 'a natural mystic, flowing through the air.' " – Alan di Perna (Rolling Stone, Creem, Billboard)
"A joy to listen to for anyone who appreciates wildly creative music." 
– Yoga Journal
"A hybrid of East and West that will bring joy to your heart and get your body boogieing. – Yoga Chicago
Celebrate the spirit of unity with a night of interactive, soul-stirring music from Seán Johnson & The Wild Lotus Band. Experience heart-expanding ancient mantras and global chants given new voice through dynamic songs that merge conscious lyrics and New Orleans roots, rock, gospel, and world grooves.
The band's acclaimed latest album 'Mystery,' was named one of the best albums of the year in Louisiana music by Offbeat Magazine. Their previous album Unity, dedicated to celebrating the threads between the world's spiritual traditions, debuted #1 on the iTunes World Music Chart and #3 on Billboard. They are a featured artist on Putumayo World Music, and are the first mantra-based band to ever play the New Orleans Jazz Festival.
The band includes Seán (vocals and harmonium); Alvin Young (6 string fretless bass & guitar); Gwendolyn Colman (percussion & vocals); Narada Wise (drums); and multi-instrumentalist Chris Rosser.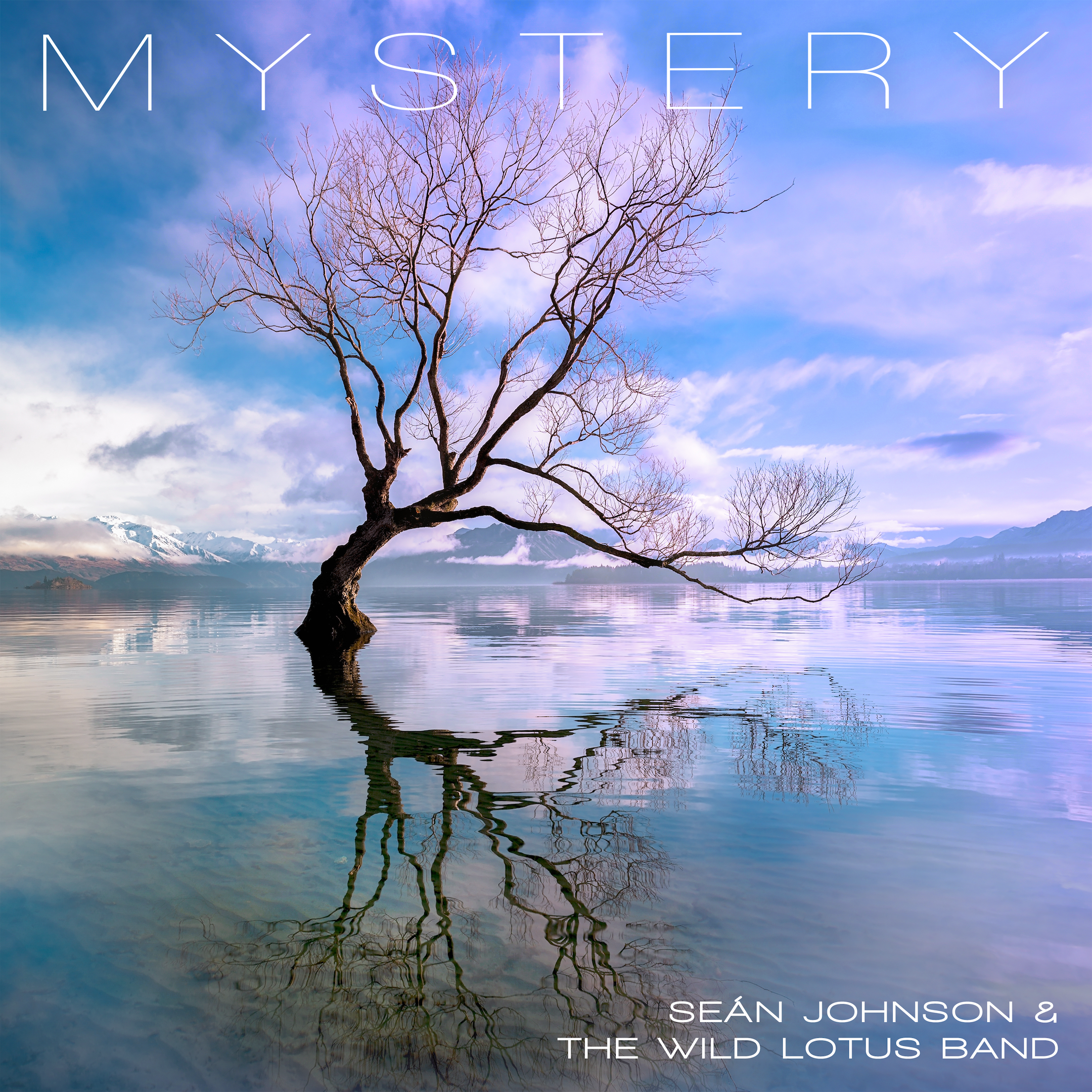 About Seán Johnson & The Wild Lotus Band
New Orleans' Seán Johnson & The Wild Lotus Band create a universal style of spiritual music filtered through the depth, sincerity, and soul of their own American and ancestral roots. Their music merges conscious lyrics, sacred chants from the spiritual traditions of yoga and beyond, and roots, rock, gospel, and global grooves. They are known for creating interactive, soul-stirring songs to dance and sing along with as well as to grieve and heal.
In 2005, Seán founded the band as a post-hurricane Katrina philanthropic music project, raising funds across the country for relief from the devastation of the storm. The theme of searching for grace and inspiration amidst challenge and destruction has permeated their music ever since. In 2007, they released their first album, 'Calling The Spirits' which caught the ears of pioneering Canadian record producer Terry McBride, founder of Nettwerk Records and Lilith Fair. McBride signed the band to Nettwerk for the release of their follow-up album, 'Devaloka.' When Putumayo World Music founder, Dan Storper heard 'Devaloka,' he chose music off the record to be featured on Putumayo's first compilation of music designed for yoga. Inclusion on three Putumayo albums has helped propel the band's music to listeners across the globe. Their album 'Unity' debuted #1 on the iTunes World Music Chart and #3 on Billboard. Their album 'Mystery' was just released on Be Still Records and was named one of the best albums in Louisiana music by Offbeat Magazine. They have recently collaborated on remixes with DJ Drez, Ben Leinbach, and Starita. They are a favorite headliner at conscious music festivals across the U.S. and have played The New Orleans Jazz & Heritage Festival on multiple occasions.
Rama the Avatar & the Allies (playing 5:30-6:30pm) 
Rama chisels his way in this world as a Yogi and a Mystic; crawling out of the womb in full lotus, he began swimming for the deep end of understanding. Truly blessed by a retinue of teachers from Yogis, Taoist & Kung Fu Masters, High Tibetan Lamas, Tantrikas, Acharyas, Sadhus, & Nagababas. Rama has crossed oceans to walk at the side of  the devotees of Bhakti Yoga Marg & Nama Sankirtana, and began to take the seat and weave the transmissions & melodies into a vessel, to blast his heart as wide as the sky… 
He carries these vast treasures of Yoga, Internal Kung Fu, Tai'ji Chuan, Meditation, & Bhakti around the earth and loves sharing his musical gifts in Kirtans, Sound Baths, Concerts, Music Festivals, and helping others find their voice. Be fearless and dive in, and roar along with Rama the Avatar & the Allies to experience the bliss beyond all bliss, on a trajectory to the indweller in the abode of the heart. 
Cancellations and Refunds
No individual refunds. But, if this event is canceled or postponed, refunds and credits will be offered minus Bright Star service and processing fees.