SunFire Festival
Friday, August 25, 2023 - Monday, August 28, 2023
Tico Time River Resort RV Park, Aztec, NM
Sunfire Festival is a galactic inspired event brought to us through Jennifer Crystal Eve – the former event producer of the Star Knowledge Conferences in tandem with Chief Golden Light Eagle for the epic years of 2014 – 2020.

"It is our duty and honor to continue the legacy of what Chief Golden Light Eagle (Loren Zephier 1953-2021) planted for over 25 years as the "Star Knowledge" — of which each of us holds a piece within our DNA.

Sunfire Fest is the new beginning of events that carry on what was instilled in me as a teacher of the star ways — sanctioned by the initiations and ceremonies with my intercessor Chief Golden Light Eagle. "  —  Jennifer Crystal Eve

This event will open your curiosity to know your starry origins, attune you to your galactic DNA and original blueprint, place a glowing ember of new inspiration in your mind and awaken your heart to deeper love and connection to the earth, sky and stars.
The elements of the 5 Arts of Harmony are the core functions of this event.
Music
Dance
Natural Medicine
Food & Farming
Astrology
Ceremony is also a big part of this event!
---

Join us for indigenous wisdom — Chiefs, Elders, Grandmothers, Medicine People of Turtle Island
Live music plus conscious DJ beats to rev us up for the ongoing performances with Fire Dancers, Aerialists, Artistic Performers and more. 
Natural medicines include yoga, meditation, sound healing, quantum healing technololgy, and plant medicine teachings.
Food & Farming includes teachings of sustainable farming, permaculture, and ceremony to shift our current food system.  Astrology includes teachings of the Star Altar and the 13-moon calendar as well as ceremony.

Also joining us are Star Knowledge Singers, Sundancers and Teachers of the Star Ways.

Light the fuse of your galactic soul and harmonize with the energies and the powers of the universe.  Sunfire Fest will be a total levelling up experience.
VISIT STAR KNOWLEDGE NOW FOR ADDITIONAL INFORMATION AND BIOS FOR OUR SPEAKERS, PRESENTERS, ARTISTS AND WORKSHOPS
---


Tico Time Resort is the perfect venue and destination for Sunfire Fest with its high vibe location just south of Durango, Colorado – -where 'the mountains meet the beach' — and the glorious sunshine of the summer.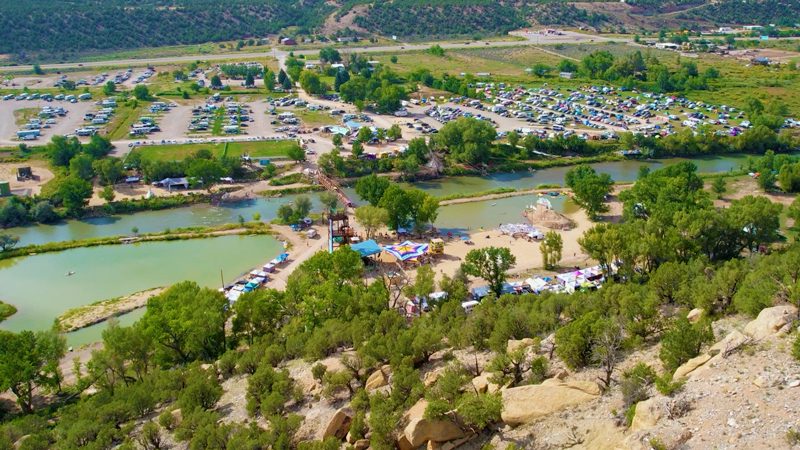 The Art of Music!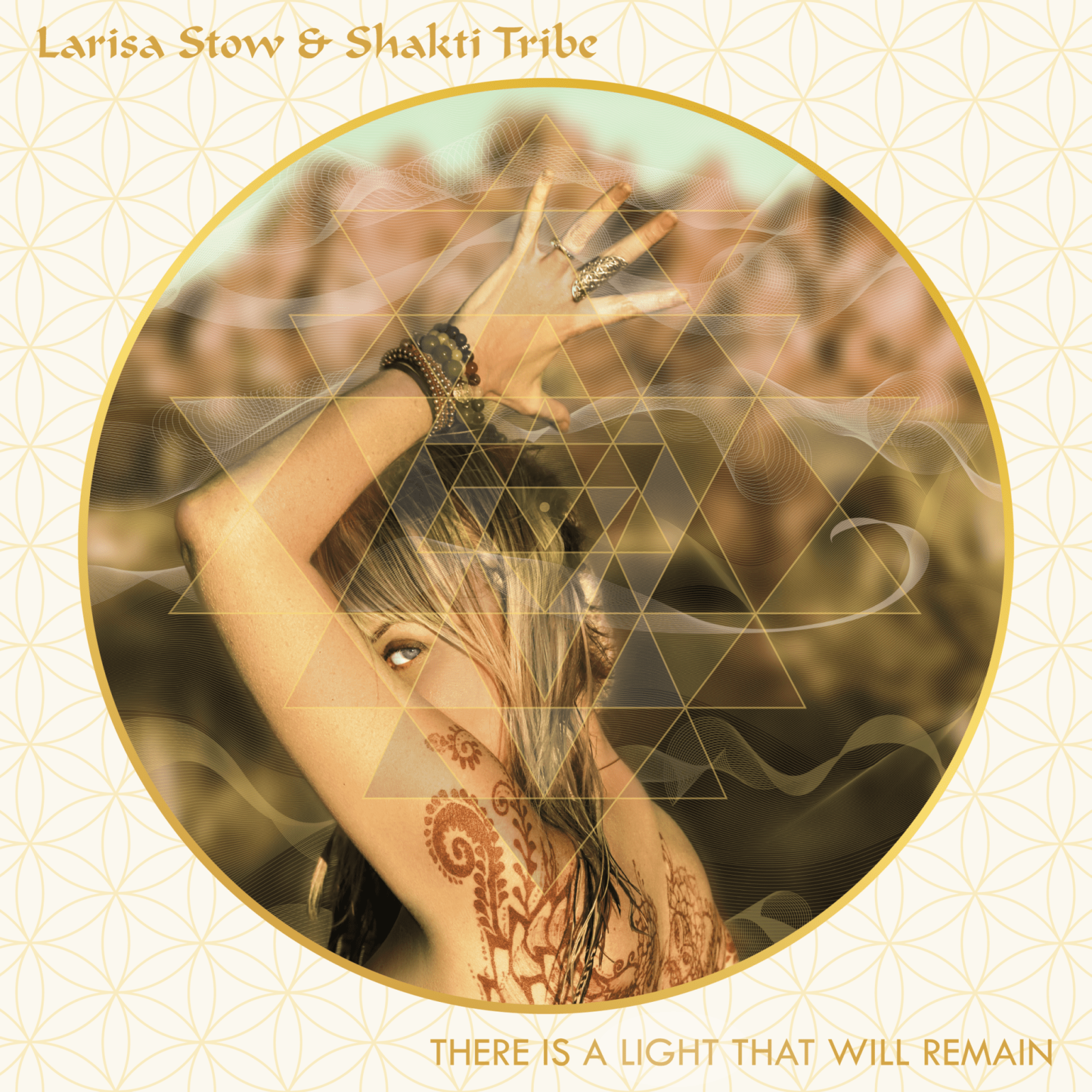 Larisa Stowe and Shakti Tribe
Decidedly Edgy Blend of Mantra-Infused Pop Rock – dedicated to supporting your empowerment, liberation, and devotion. Glorious, feminine Shakti vocal energy steeped in deep, beautiful rock grooves. Wild flights of energetic worldbeat sound take you on a magic carpet ride of sonic spiritual bliss – sending you afloat in the high vibration of sacred mantra, while simultaneously grounding you deeply into the earth through visceral body rhythm.
MORE COMING SOON!!!
---
ANCIENT WISDOM – QUANTUM HEALING – AND THE ART OF ASTROLOGY!
---
Jen Berryhill – Sunfire Fest Host, Executive Producer, Moons of Ascension channel host
Jen is a teacher of the 13-Moon Calendar, and former Star Knowledge Conference Event Coordinator, working in collaboration with the late Chief Golden Light Eagle (Loren Zephier, 1953-2021), for the epic years of 2014 through 2020.
'Sunfire Festival is my new beginning and is a sacred container supporting my mission to keep the legacy of the Star Teachings alive.  Many souls are awakening and "coming online".  We all have piece of the puzzle and sacred remembrances of ancient wisdom.  NOW is the time to gather on the earth, under the sun and stars, in our physical presence, to share our gifts and do our part in this Ascension Window together.'
---
Lelie Carroll – Record Keeper and Historian of the Star Knowledge Teachings
Lelie has spent the past 24 years learning about the Symbols (Star Knowledge Teachings) and bringing in messages from the Grandmothers, the Spirit Realms and the Star Nations.
"I made a promise sealed with tobacco to Chief Golden Light Eagle that I would help him with his videos. We planned to upload them to Social Media and monetize the videos." Golden Eagle took his Journey home on July 19, 2021.
I now understand why the Star Nations wanted to continue the teachings under the name "Knowledge From The Stars" .
---
Michelle Anderson – Sunfire Fest Co-Producer – Star Knowledge Ambassador
Michelle has been facilitating gatherings in Laguna Beach, CA for those seeking Spiritual Connection and Conscious Collaboration for over 10 years.  She creates experiences for people to connect with the dolphins and whales, leads groups of people on journeys to sacred places and holds space for people to connect with their true eternal essence.  She is an avid supporter of Indigenous communities and regularly supports events that bring people back to nature and peace with each other and the earth.  As a Sacred Activist, she is passionate about sharing information that brings humanity into greater awareness about important issues taking place locally and globally.
---
Christy Grace – Sunfire Fest Co-Host – Yoga Instructor – Permaculture Designer
Christy has a deep devotion to permaculture, regeneration, sustainable living, and conscious community, She facilitates workshops for all ages on how to live more in balance with nature. She aims to inspire and empower others with unique presentations, engaging workshops, mindful activities, and holistic integration for optimal health & wellness. She is also a certified Hypnotherapist, NLP Master Practitioner, Permaculture Designer, Yoga Instructor, and author.
---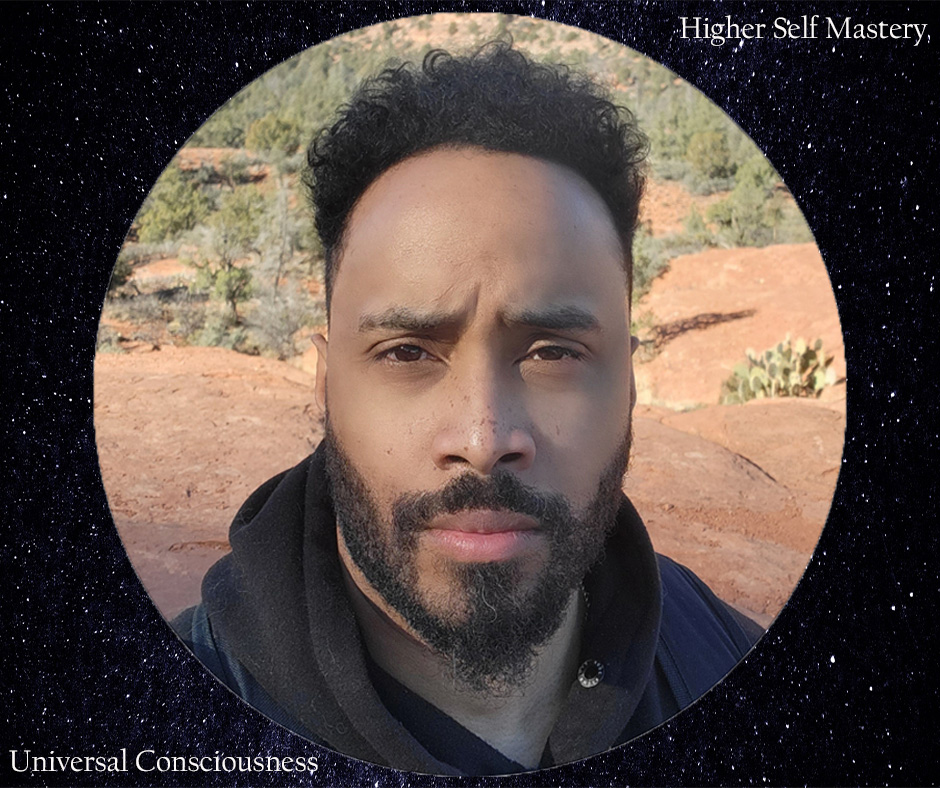 Antonio Arilo
Antonio is a spiritual mentor and a spiritual guide. He's a master wielder of high-dimensional universal energies and has connections to many benevolent spirit beings and galactics. Part of his mission on earth is to bring forth high-dimensional energies to the collective and provide the spiritual tools to anchor and integrate them properly. He has guided many people to connect to the truth of who they are and has helped them access their multi-dimensional abilities. He's also here to combat and dismantle the spiritual lies that ensnare people and keep them in consciousness traps.
Full Bio and additional details are avilable at Star Knowledge Now
---
Zaphiera
Zaphiera is a spiritual coach, galactic ambassador & a bridge between worlds. She is here to help birth a new Era of higher consciousness on earth. She is an oracle for many galactic high councils specifically the Arcturians & Lyrans etc. She has profound connections to the rose orders and has taken a sacred vow to resurrect the knowledge & teachings of them. Her mission is to be of service in any which way she can to others whilst utilizing a wide array of different healing modalities. Her heart is with humanity every step of the way.
Full Bio and additional details are avilable at Star Knowledge Now
---
Brian Besco – Twisted Sage Studios
Brian Besco, of Twistedsage Studios, is known as a Master Builder of higher-dimensional, heart-based energy tools. He has ushered in several forgotten tools, techniques, and energy fields into remembrance through his family-based business and creations. For example, the Golden Fire of the Sacred Heart, the Chalice energetics, and more recently the Alchemist and Wisdom fields, which are all found in the Twistedsage Tensor Tools. These newer tools allow the Soul to distill light and information from lifetimes, while uncreating creation which no longer serves.
 Brian teaches workshops, where the soul turns experience into Wisdom and Light, clearing entire lifetimes of trauma, and for more than just the human here on Earth. In 2011 Brian and his sister Brenda, and Thoth, created an updated MerKaBa Activation, assisting thousands of people in reactivating their MerKaBa. Brian is also a master Grid Worker, who with the assistance of Gaia, has cleared several ancient and nonbeneficial grid systems all over the planet, and has established several new grid systems, such as the Ascension Grid.
Full Bio and additional details are avilable at Star Knowledge Now
---
Amanda De Carlo
Amanda has spent her adult life devoted to the exploration of how to alchemize dissonant energy into a cacophony of harmonic resonance. Since 2007 through the healing arts of movement in the form of dance and yoga, good vibrations through song and vibro-acoustic therapies, and breath regulation through various forms of breath work she has developed a process to allow herself and others to find a pathway to wholeness.

Amanda is offering intentional workshops to open a pathway of sensory awareness and integration.

Amanda is a 500 YTT, Reiki Master Teacher, breath-work facilitator, sound alchemist, ceremonialist and best selling published author.

"Breath, sound and movement are the key components to living a healthy and engaged lifestyle." Amanda DeCarlo
Full Bio and additional details are avilable at Star Knowledge Now
---
Matthew Malmberg
Matthew is a wellcare consultant and a promoter of energy medicine. His areas of focus are mitochondrial and anti-aging medicine, pulsed electromagnetic field therapy, mineralogy, and plant medicine. He was introduced to the Maka Wicahpi Wicohan (Earth Star Ways) in 2012 by Chief Golden Light Eagle and has been a student of these ways since then finding opportunities to introduce them to others and incorporate them into our every day life. He sometimes acts as a conduit of the teachings of Black Elk (Lakota Medicine Man and Spiritual Guide) to be introduced to the people of Turtle Island. "All things are our relatives, what we do Everything, we do to ourselves" – Black Elk
Full Bio and additional details are avilable at Star Knowledge Now
---
Sponsors and Fun Add-Ons
Tyler Kiwala and Aaron Kuhn – Journey To Truth Podcast – bringing the "Experiencer Lounge"
Journey To Truth Podcast – Discussing the journey towards Full Disclosure
We are excited to host Tyler and Aaron with the Journey To Truth Podcast as they facilitate the "Experiencer Lounge" during SunFire Festival! This is a unique space to come share your story, experience, or dream either on camera or off!
Receive support and find safe refuge in this unique part of the event that supports everyone in sharing their voice in this amazing time of Ascension!
---
Drumming Sounds
~Ancestral Village~
Drum Circles and Workshops!
Andrew and Monica will be curating the Ancestral Village for SunFire Festival and facilitating a Drum Making Workshop AND a Rattle Making Workshop!
(Workshop Tickets On sale soon!)
Drumming Sounds is a community focused, highly active drum circle facilitation company; owned, operated and devoted to by loving partners Andrew Ecker DCF and Monica Patton DCF, both trained in an evidence-based healing protocol called HealthRHYTHMS. For us, drum circle is about more than just drumming; it is about the collective experience, building community, enhancing quality of life through experience and holding space for the individual to explore self through the whole, the community.
We promote empowerment and give license to cultivating a sacred space where demographics fade away and people connect at the most basic of humanness through rhythm, harmony and co-creation.
Through our use of the Drumming Sounds intentional drumming protocol we bring communities of all kinds together in love and gratitude and in that space the infinite is explored and the ultimate expression of human connection is reached which in turn enters us into the optimal state of human design, connection:love:gratitude. Bringing us all back to the basic rhythm of life, the heartbeat of the planet. Drumming Sounds is committed to community and WE LOVE WHAT WE DO!
---
SO MUCH MORE IS ON DECK FOR US AT THE SUNFIRE FESTIVAL!
---
EARLY BIRD TICKETS – $144.00
Sunfire Festival Early Bird Tickets include 3-days of music, performances, sound journeys, yoga, select workshops, art installations and ceremonies featured throughout the Main Stage, Pavilion, Zen Tent, and Ancestral Village. 
Also included is free walk-in camping, beach access (great swimming), stand-up paddle boards, water slide, inner tube slide, disc golf course, beach volleyball court, hiking trails and access to over 82 acres of the Tico Time Riverside Resort.
Onsite accommodations include access to full hookup RV sites***, car camping***, and shaded, river-side tent camping. Attendees have access to permanent bathroom and shower facilities, food and craft vendors, drinking water a general store and more.
Join the SunFire Festival and Star Family for a weekend of laid-back riverside musical adventures and immerse yourself in a welcoming festival community.
Get tickets now at the lowest price of the season.  Act fast, this offer is only available for a limited time.
***FULL HOOKUP RV SITES AND CAR CAMPING ARE AVAILABLE FOR AN ADDITIONAL FEE***
---
CLICK HERE FOR MORE INFORMATION AND ALL BIOS
Do you feel it in your heart to help make positive change in the world?
Sponsoring SunFire Festival brings awareness of your company, brand or product to a heart-centered community that loves to support businesses working to bring beauty, community and healing to the collective and to the planet!
***Your Sponsorship helps us feed, house and help our ancestral village elders to come share their very important AND MUCH NEEDED wisdom.
(Scroll to the bottom of StarKnowledge.org event page for the application link.)
---
Want to share your Music, Presentation, Workshop or Performance?
(Scroll to the bottom of StarKnowledge.org event page for the application link.)
---
Want to vend YOUR crafts, products or services?
Vendor Applications now available!
(Scroll to the bottom of StarKnowledge.org event page for the application link.)
---
We are seeking 12-15 dedicated volunteers to help us during SunFire Fest! If you're willing to work hard, be accountable to a schedule, and truly lead in a heart way to support people, please apply!
(Scroll to the bottom of StarKnowledge.org event page for the application link.)
---
Event Details with Tickets
Join us for the 1st Annual SunFire Festival on August 25, 26 and 27, 2023 at the beautiful Tico Time River Resort in Aztec, NM. 20 Min south of Durango, CO. 20 Road 2050, Aztec, NM 87410
Rain or shine.
All ticket sales are final. No refunds. In the case of a cancellation, tickets will be valid on the rescheduled date. Refunds will be issued if a rescheduled date does not take place within 180 days. 
No pets – DOGS ARE NOT allowed anywhere on the Festival grounds, campgrounds, or parking lots/cars. Only service animals as defined by the ADA Guidelines and permitted. No glass, weapons of any kind, unapproved vending, unapproved amplified music, drones or professional videotaping. No outside alcohol anywhere except at your campsite. Attendees must obey all Federal, State, and County laws. 
SunFire Festival cannot guarantee or give customer service to tickets purchased from unauthorized 3rd party resellers (Individuals or brokers). 
SunFire Fest and Tico Time are not responsible for loss, damages, or personal injury. All attendees and participants must sign the Tico Time waiver. Confirmation of the waiver being signed will be required for entry.
ENTRY TICKETS
A ticket is required for entry to the event and will be exchanged for a wristband which must be worn at all times.
---