World Folk Jam - Spring Edition
Saturday, May 20, 2023 - Sunday, May 21, 2023
Secret Location, San Rafael, CA
TEA TRIBE PRESENTS:
WORLD FOLK JAM
Our events celebrate diversity and honor ancient traditions, featuring world-renowned folk music and performance arts. These events seek to nurture and support the Bay Area's world folk communities and to facilitate networking, collaboration, friendship, and cross-cultural understanding. Sign up for our events list here.
SATURDAY, MAY 20TH
ALL DAY: 2PM TO 3AM

A DAY-LONG FESTIVAL OF
MUSIC, DANCE & SPA LOUNGING
AT A BEAUTIFUL SAN RAFAEL ESTATE
Drive from: Berkeley: 25mins, Oakland: 30mins, SF: 35mins
THE ESTATE
Shoe-Free Indoors.
Bring warm clothes for outdoors.
THE LIBRARY (Upper Level)
2pm-4pm: Open Acoustic Jam (World Folk)
4pm: Mónica María (Mexico y Más)
6pm: Trio RK (South American)
8pm: True Life Trio (Eastern European)
10pm: Sukhawat Ali Khan (Sufi Qawwali)
12am: Raman Osman (Syrian Kurdish)
Ceremonial Tea Lounge
THE PARLOR (Middle Level)
2-7pm: Open Acoustic Jam (World Folk)
7pm: Bloco Do Baia (Brazillian Maracatu)
8pm: Soji Sai (Nigerian Afrobeat & Highlife)
10pm: Isaac Cantor (Bluegrass)
11:30pm: Hannah Romanowsky (Moroccan Tray Dance)
12am: Los Alegres Callejeros (Afro-Colombian Cumbia)
1:30am: La Zuli (N. African, Spanish, Balkan)
Healthy Kitchen Fare (Cash/Venmo)
THE SPA GARDEN (Middle Level – Outside)
3pm: Paul Chengpo Wang (Chinese Guqin)
4:15pm: Amelia Romano (Global Harp)
5:30pm: Daniel Berkman (African Kora)
6:45pm: Volkan Eren (Turkish Saz)
8-10pm: Open Acoustic Jam (World Folk)
Ceremonial Tea Lounge
Sauna and Cold Plunge
Bring towels. Clothing optional. Shower before using.
THE DEN (Lower Level)
3pm: Movie Screening (World Folk)
5pm-3am: Open Acoustic Jam (World Folk)
5pm-3am: Non-Alcoholic Drink Bar
THE POOLS (Lowest Level – Outside)
Full-size Swimming Pool and Hot Tub
Bring towels. Clothing optional. Shower before using.
3pm: Sita Davis (Yoga)
4pm: Sean T Fox (Daoist Medical Qi Gong)
5pm: Paul Chengpo Wang (Alchemy in Motion)
8pm: The Sun (Setting over the Bay)
9pm: Lava Lotus & Friends (Fire Arts)
THE DRIVEWAY
Musical Instrument Library
No need to bring an instrument to the jam, you can just borrow one from the musical instrument library, a box truck full of musical instruments with a stage that will be parked in the driveway.
PARKING & SHUTTLES
Do Not Park in the Neighborhood or you will be banned from our events.
A ticket AND proof that you didn't park in the neighborhood (Uber/Lyft or free shuttle receipt) will be required for entry to the event.
Shuttles: From 1:45pm to 4am, a free shuttle service will run every 10-15 minutes to and from a parking lot 6 minutes from the venue.
The shuttle location, venue location and Uber/Lyft instructions will be included with your ticket.
PARTICIPATE
PERFORMERS AND PRESENTERS

Mónica María (Mexico y Más)
Monica is a part of the son jarocho community, and she travels to Mexico as often as possible to collaborate, study, record and perform. She studies and performs folk music from around the world, and has written nearly 100 original songs, writes regularly and is looking forward to sharing many more of these songs with you.

Trio RK (South American)
Rebecca Kleinmann, acclaimed flutist and singer versed in Brazilian music, South American and Caribbean genres, returns to the Bay Area after moving to the the east coast. Joining her will be Venezuelan virtuoso musicians Jackeline Rago on cuatro and percussion and guitarist Carlos Caminos. Enjoy a blend of original music and compositions from Venezuela, Brazil, Argentina and beyond.

True Life Trio (Bulgaria to the Bayou)
True Life Trio's music is all about harmony. The fiery voices of these three women spin and interweave, traveling from Ukrainian village tunes, to Greek polyphony to Louisiana two-steps. Bulgaria to the Bayou. On paper, it's an unlikely combination but in person, it feels just right. Like the rugged mountains, tangled love and legends about which they sing, TLT shows are full of stories and passion. Interspersed with gorgeous vocal performances are tales of their travels and song collecting that bring immediacy to each tune and envelop their audiences in a knowing, warm embrace. You don't have to speak all of the myriad languages in which TLT sings to be transported to other worlds with them–they bring you right along.

Sukhawat Ali Khan (Sufi Qawwali)
Sukhawat Ali's soulful singing is rooted in devotional music that has been handed down from generation to generation for over six centuries. His ancestors were Royal Musicians in the Court of The Great Mughal Emperor Akbar. His family (Sham Chaurasi Gharana) are known for their mastery and improvisational skills of performing Sufi music through traditional Hindustani Classical forms such as Qawwalis. Qawwalis are high-energy musical gatherings in a passionate style made popular by the late Ustad Nusrat Fateh Ali Khan. Sukhawat Ali stepped into this tradition at a young age when he started touring with his legendary father – the late Ustad Salamat Ali Khan. Sukhawat Ali has perfected the art of soulful Sufi singing. His universal themes of peace and compassion appeal to audiences from around the world. Ali Khan considers music to be a sacred experience that unites the performer with the listener.

Raman and Friends (Kurdish, Turkish, Arabic)
A mixture of Kurdish, Turkish and Arabic music, this band includes Raman Osman, Kurdish composer and master tembûr/tambour (saz) musician from Al-Hasaka, Syria, accompanied by a percussionist.

Bloco do Bahia (Maracatu, Brazil)
Bloco do Bahia is a joyful new crew based in SF that performs Afro-Brazilian folk music styles from the northeastern state of Pernambuco, Brasil, inluding maracatu, coco and frevo. They research and play traditional songs and rhythms and create their own compositions as well. Hypnotic, high-energy grooves call people to dance and all are invited to follow the traditional moves of their lead dancers.

Soji Sai (Nigerian Afrobeat & Highlife)
Nigeria's legendary guitar master and singer Adesoji ""Soji"" Odukogbe was, among other things, the lead guitarist for Fela Kuti for five years. Odukogbe draws on an extensive background in Nigerian Afrobeat, highlife, and spiritual music, bringing a unique sensibility to his highlife guitar interpretations.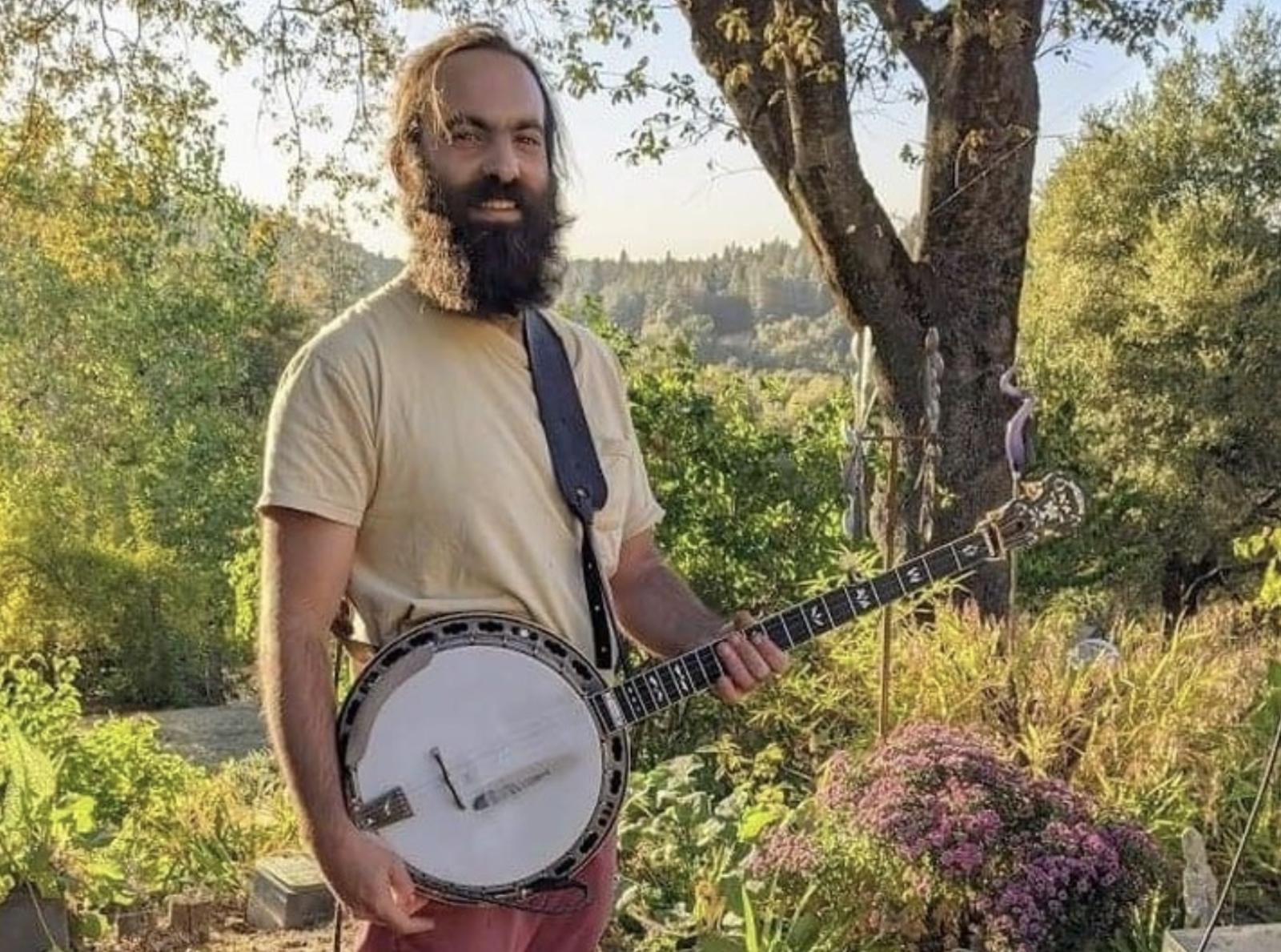 Isaac Cantor & Friends (American Bluegrass)
Drawing on the ancient tones of many cultures and traditions, Isaac Cantor and friends will take you on a magic carpet ride of sonic delight. From bluegrass and oldtime to gypsy vibes and new age soundscapes the music truly is a feast for your ears, imagination and heart. You can find Isaac playing regionally and nationally with the Dusty Green Bones Band, Grateful Bluegrass Boys and his electronic music project Mycelial.

Los Alegres Callejeros (Afro-Colombian Cumbia)
Alegre means cheerful, Callejero means street performer. Traditional Colombian style of Cumbia and range to (Peruvian) Chicha, Salsa, and Boleros. Having played at numerous Oakland street fairs, band members have roots from Colombia, Peru, Guatemala, Mexico, and Chile, and draw from long traditions to bring forward a distinct musical experience. Whether upbeat Latin dance music or slow hypnotic minor key vamps, their melodies are infectious and their rhythms are guaranteed to make you move & groove!

La Zuli & Special Guests (North African/Spanish/Balkan)
La Zuli combines the virtuosic talents of violinist Briana Di Mara and guitarist Anis Sehiri. The music they create is influenced by folk genres from Spain to North Africa to the Balkans and beyond. They use live looping to create many layers of unique sound.

Paul Chengpo Wang (Chinese Guqin & Daoist Movement)
Paul is the founder of Dao Center, Doctor of Acupuncture and Chinese Medicine, Board Licensed Acupuncturist, Sifu of WingChun, Chinese Astrologist, Guqin musician, and "Memetic Healer & Cultural Acupuncturist specializing in Clinical Cosmology & Mythopoetic Engineering."
Quqin Performance: The Guqin is a plucked seven-string musical instrument of ancient China, with a history dating back over 3,000 years, traditionally associated with scholars, poets, and artists; sometimes referred to as "the instrument of the sages." Here's a video of Paul playing Guqin.
Alchemy in Motion Class: Merge principles of Taiji, Qigong, Martial Arts, and Meditation, into a synergy of flow. Learn simple movement patterns to activate your energy and open your body. Enter your center and return to balance.

Amelia Romano (Classical meets World)
A "genre-defying composer and arranger" (World Music Central), Amelia Romano has dedicated much of her career to building and advancing repertoire for the lever harp in contemporary music.

Daniel Berkman (African Kora)
Daniel Berkman is a San Francisco-based composer, multi-instrumentalist, accompanist, singer-songwriter, electronic musician, looper, producer, film and dance score composer, and innovator of electro-acoustic music, specializing in the kora (a 21-stringed West African harp), on which he has produced four acclaimed musical releases: 'Heartstrings' (1996), 'Feverdreams'(1998), 'Calabashmoon'(2005), and 'Headlands' (2015).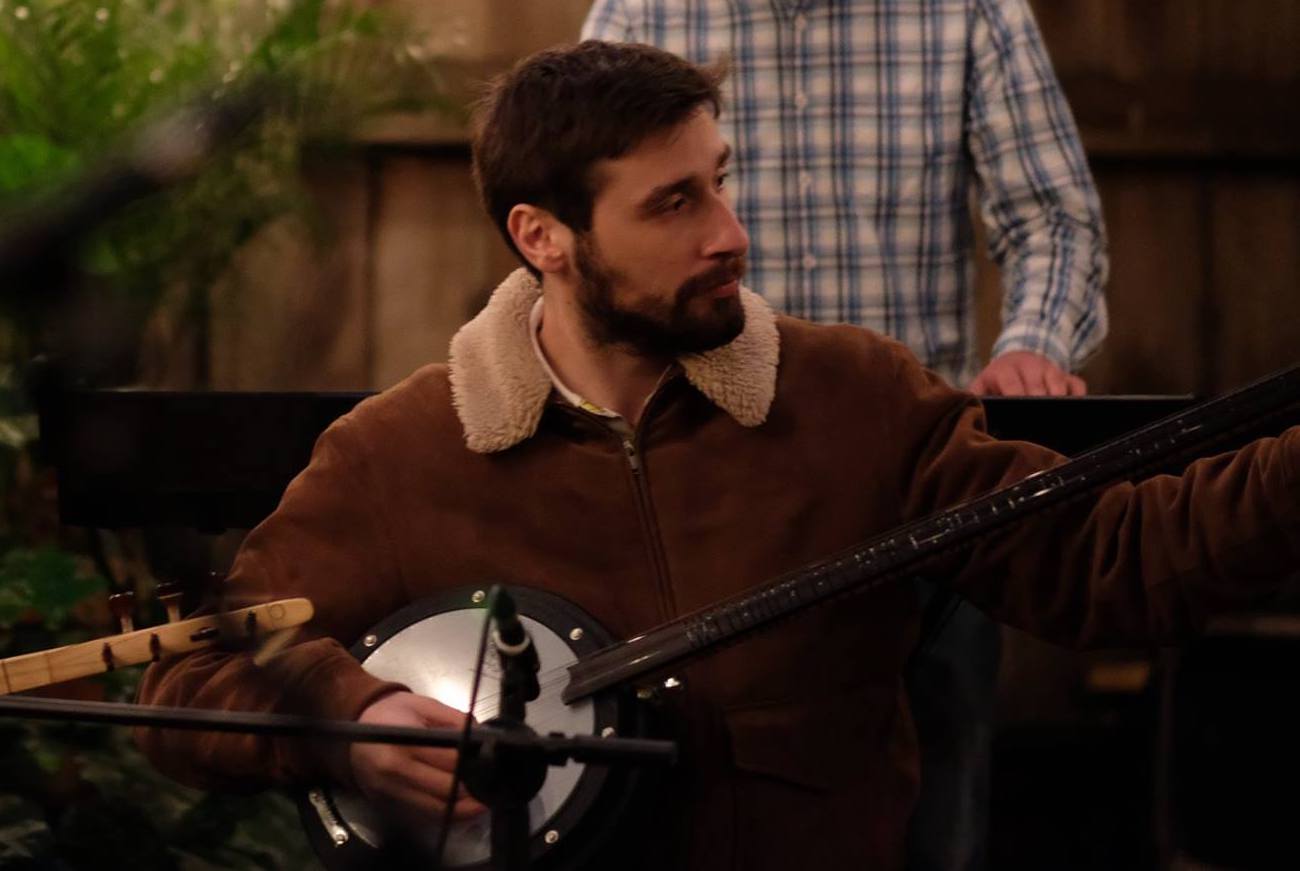 Volkan Eren (Turkish Saz)
Turkish multi-instrumentalist Volkan Eren is the host of "Listeners' Jam", a bi-weekly musical gathering which emphasizes listening to each other while playing. After performing with multiple bands such as "Raw Honey", "Stuffed Dates", "Wasted Talents", and "Cherry Jam", the quarantine pushed Volkan to create solo live looping sets. Today Volkan will perform an adapted version of his meditative loops, guiding the listeners through an introspective journey.



Sita Davis (Yoga)
Sita's classes maintain a focus on self-awareness and discovery of breath, energy, and connection, in the spirit of her deep desire that all beings may experience their own inherent wholeness. Classes are accessible to beginners and advanced practitioners alike, living in bodies of all shapes, sizes and abilities.