JESUS IN INDIA:  Experience a powerful new connection with Jesus and his message of Universal Love
Explore the fascinating story behind the Biblical "missing years" in the life of Jesus in a compelling 1 – 2 hour free live-streamed event led by three Western spiritual masters—Mataji, Nityanandaji and Ramakrishna. Inspirational and informative in its own right, this free event will also serve as an introduction to an intensive 14-day Meditation and Shakti workshop on the Yoga of Jesus, also led by Mataji, Nityanandaji and Ramakrishna.
All three are direct disciples of the enlightened master, siddha and sadguru, Sri Kaleshwar (1973 – 2012), a teacher and mystic in the lineage of Sai Baba, Jesus Christ, Babaji and Ramana Maharshi. Sri Kaleshwar could vividly recall his past-life, face-to-face encounter with Jesus of Nazareth, during the latter's manifestation on the Indian continent during the years unaccounted for in the Bible's account of the life of Christ. 
A record of Jesus's years in India was inscribed on palm leaf manuscripts some two-thousand years ago. These precious documents were preserved over the millennia by devotees, handed down from master to disciple. Sri Kaleshwar was the first to reveal the teachings of these palm leaf books to his students and the world at large, via his 2010 book, The Real Life and Teachings of Jesus Christ.
Today this work is carried on by Sri Kaleshwar's three senior-most students, Mataji, Nityanandaji and Ramakrishna. These three Western masters have been deeply immersed in highly esoteric and advanced yogic processes that enable one to connect with Jesus. Their teachings have resulted in many people experiencing darshan with Jesus—some actually seeing him in physical form with their own eyes wide open.
 A yin/yang confluence of two ancient spiritual traditions, this is an experience not to be missed.
Mataji
Mataji is recognized as a divine presence on Earth, bridging the East and West, making profound teachings and experiences of Jesus and the Divine Mother accessible to all. She was the senior editor of Sri Kaleshwar's esoteric teachings and master of the palm leaf revelations about Jesus in India. Mataji is the living lineage holder transferred to her by Sri Kaleshwar.
Nityanandaji (Dr. Clint Thompson)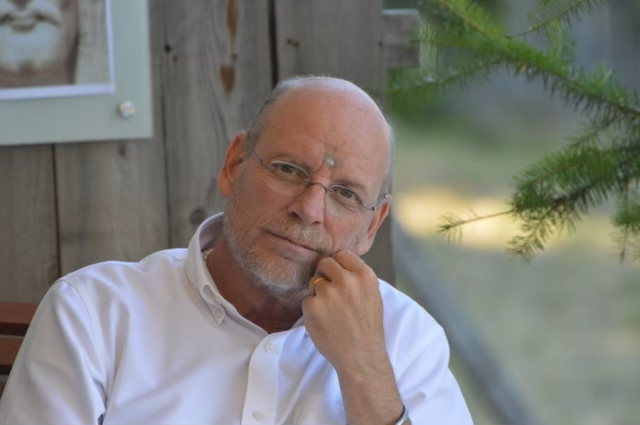 Nityanandaji studied with Sri Kaleshwar for 15 years to train soul healers and spiritual students in the West. He was Sri Kaleshwar's personal physician and his assistant in many high-shakti processes. Nityanandaji founded the Divine Mother Center in 2004 and teaches students throughout the world.
Ramakrishnananda
Ramakrishna has dedicated his life to the spiritual path for over twenty-five years. In 1987, his step-father Don Miguel Ruiz (author of 'The Four Agreements') took him as an apprentice at age 17. Ten years later, with Don Miguel's blessing, Ramakrishna moved to India to study under Sri Kaleshwar. As one of his senior-most students, Sri Kaleshwar asked Ramakrishna to return to the West, share his knowledge, and create a spiritual center for soul healing. His ambition is the same as Sri Kaleshwar's: to spread the ancient knowledge and to create spiritual masters.
AWAKEN NYE 2024 – Ottawa – Presented by Awaken & Dance Temple
An Intentional New Years Eve & Day experience of mind, body & soul.
Journey through the frequencies of rhythm, dance, breath & connection.
A NYE gathering of like minds, hearts,& tribes coming together for a one of a kind experience.

Led By:
Corey Sheikh
Drez Slezak
Katie Bigras
Gabriel Lyon
Christine "Lil Bear" Lamothe
Kristina Timchenko
& More to be announced
____________________________________

THE EXPERIENCE:
This is an evening which will be…
….A transformative and conscious environment to breath, dance, play, connect, heal, nourish and step into 2024 with a heart filled with love, a body of peace and a mind of clarity.
… A space to come as your unique self, with your unique tribe. A safe, non judgmental and welcoming space to all backgrounds, races, ethnicity and creeds.
….An experience of pure creative intent. A Space to receive the magic from an array of talented musicians, facilitators, artists and guides.. maybe even a place for you to share in the co-creation as well.
….A space to Journey through the depths of yourself through the power of sound, breath & movement. A place to be curious, to explore, to feel alive, to awaken….
**We encourage a substance free event as to experience this event in the most embodied way.
____________________________________
The core Awaken Experience is a selectively sequenced and curated Journey:
Ecstatic Dance Journeys with Live DJ's playing Organic, Melodic, Progressive House, Shamanic, High Vibe and Tribal music
Intentional periods of Yoga, Wisdom Talks, Breathwork, Meditation and Sound Journeying to support you in connecting to ALL of yourself.
Performances of Live Music,Dance that activates, transforms & Heals
An Elixir & Simple Nourishing Snack Bar to make you feel at home, and bring a deepened pleasure to your senses
Aromatherapy, visual projection and an ambiance to deepen your experience
A space to express your uniqueness with yourself and your tribe.
____________________________________
SCHEDULE

NYE Experience
(Tentative Schedule, We tend to move things around a bit :D)
Main Room
7:00PM Doors Open Food + Social + Music Vibez
9:00PM- Breathwork, Meditation + Sound Experience Ceremony
10:00-11:45PM – AWAKEN Ecstatic Dance DJ set +Live Performance
11:45PM – HAPPY NEW YEAR Celebration Transition
12:00-1:30 – Ecstatic Dance DJ set
Lounge Room
Chill, Downtempo & Social Vibes.
Workshop Room
Schedule TBA – Qi Gong, Movement & More Workshops.
____________________________________

NEW YEARS DAY Experience
Monday. Jan 1st- 1-4PM
The Awareness Method – Meditation, Breathwork & Sound Self Healing Workshop for Emotional Balance & Inner Peace
Led by Awaken Founder: Corey Sheikh
Dive a bit deeper on new years day, and start your year off with intention, clarity & peace!
A workshop and guided experience to explore a variety of meditations, self-healing practices & perspectives that support in bringing emotional balance, inner peace and a deepened understanding on what it means to heal & connect with your authentic self.
The awareness method is based on a variety of Self-Healing & Meditative methodologies including; Mindfulness, Yoga's Self-Inquiry, Buddhist Vipassana, and Emotional Trauma Release therapies. Corey infuses his decade of facilitation with to-the-point discourses & direct practices that inspire personal healing and an authentic desire for peace & joyful living.
Whether you are just newly endeavoring on this path of self-awareness & healing, or have been exploring methods, perspectives & teachings for many years, this workshop just may have some nuggets of gold that can assist on your path.

____________________________________

TICKETS

(While Quantities Last)
NYE Experience
PRE-SALE Tickets (SOLD OUT) – $50
EARLY BIRD – $55
GENERAL ADMISSION – $65
LAST MINUTE – $75
NYD Workshop
EARLY BIRD $45
GENERAL ADMISSION $55

** Those with financial difficulties, please send us a message **
____________________________________
LINEUP
Corey Sheikh
Drez Slezak
Katie Bigras
Gabriel Lyon
Christine "Lil Bear" Lamothe
Kristina Timchenko
& More to be announced
____________________________________
TRIBES In Partnership

AWAKEN
The Awaken Event Experience founded by Corey Sheikh is an uplifting journey that weaves breath, dance, and music into a harmonious tapestry. Embracing both modern and ancient traditions, these event experiences revive the spirit of celebration, ceremony, and gathering. Through thoughtful curation, we bring together a diverse group of conscious-based musicians, artists, facilitators, and guides—both local and international—who skillfully blend the transformative modalities of meditation, movement, dance, musical expression, and social connection.
Dance Temple Ottawa
A Bi-Weekly Ecstatic Dance Experience with live local & interntional DJ's
Sourcing The Light
Winter Soulstice 2023

You are invited to the return of our annual Winter Solstice celebration. We last opened this Temple of Light in 2019, honoring the internal flame of the Divine. We have been transitioning since the 11-11 CKG portal & excited to dive deeper with you all on the darkest night of the year.

Bring your "Life Force Strategies of the Soul" to share your inspirational light. The greater Source is always there for us to stream, & it is our choice how much we open in vulnerability to be it's conduit. You are worthy of it all.

❄️*•.¸SOULSTICE SCHEDULE¸.•*❄️
6-7pm: Welcoming
7pm: Intention Setting Circle
7:30-8pm: Dark to Light Ritual Performance
8-8:30pm: Sing your Heart Out – Kirtan
8:30-9:30pm: Sacred Sound Symphony
9:30-10pm: Closing Circle
10:30-11pm: Integration & Potluck
11:11: Meditation
❄️❄️❄️⭐️❄️❄️❄️ 

❄️*•.¸THINGS TO BRING¸.•*❄️
*Potluck Delectables & Organic Delights
*Cozy Nest: Blanket, pillow, stuffies, etc
*Sacred items to charge on CommUnity Altar
*Winter donations for those less fortunate

❄️*•.¸INTENTIONAL EYES¸.•*❄️
* I Ask First & Proceed with Permission
* I create experiences through love & compassion
* I listen & trust my own feelings
* I create healthy boundaries for myself
* I respect the boundaries of others
* I know what my Enthusiastic YES is
* I honor the Divinity in each person including myself
* I maintain a sober atmosphere of high vibrations
* I participate through Infinite Love & Gratitude

❄️*•.¸LOCATION & DETAIL.•*❄️
415 N Sangamon St, Chicago
Free neighborhood parking
Near Blue & Green Line Trains

$20-30 Early Bird Tickets
$30-$40 Main Ticket Sales
Limited to 44 available spots

Kids 12 and under invited for free
17 and under welcome with parent
(No alcohol – sober celebration)
⭐️⭐️⭐️❄️⭐️⭐️⭐️


❄️*•.¸SUPPORTING SITES.•*❄️
www.BrilliantlyMad.com
www.MakeBelievePros.com
www.instagram.com/miach_healing_arts
www.instagram.com/treyamagdalena
www.instagram.com/tranquilhighs
www.instagram.com/dreamweavers333
www.facebook.com/BrilliantlyMadCollective
www.facebook.com/BrilliantlyMadMagazine
www.facebook.com/LifeForceStrategies

❄️*•.¸COMMUNITY GROUPS¸.•*❄️
www.facebook.com/groups/chikago
www.facebook.com/groups/137687906365095
Ecstatic Dance Pittsburgh Presents:
DJ Renaissance + Youba Cissokho & Friends. Global Beats DJ, LIVE Kora music from Senegal, Somatic Warm-up & Sound Healing!
❄️Join us Saturday December 16 – for a blissful evening of movement, music and community!! ⭐Come as You Are ~ Move as You Please!⭐
We are excited to share a friendly and sober dance floor with you where we can warm up our hearts and our bodies with freedom and joy! We are enthusiastic to welcome to our dance this month a friendly and talented  team of artists & healers hailing from Boston, Senegal, Colombia and Philly! Full bios & event flow below.
Ecstatic Dances are Family Friendlly ~ All Ages events. Kids 16 + Under are FREE! and  must be accompanied by an adult 🙂
~Event Flow~
❄️5:30 PM Doors open
❄️6:00 PM Opening circle w/ Tricia & Somatic Warm-up w/ Choles Yoga of Colombia
❄️6:30 PM Dance begins – LIVE Kora by Youba Cissokho from Senegal
❄️7:00 PM Global Beats with DJ Renaissance
❄️8:30 PM Sound Healing with Singer/Songwriter Ryan Tennis
❄️8:50 PM Closing Circle
❄️9:00 – 10:00 PM After partay! Social hour + more Music!
Event details
Time ⏳
Saturday December 16th,  6pm-10:00pm
Doors Open 5:30 PM 
~ Please arrive before 6PM so that we can settle and set intentions together!
Venue & Parking 
~ The Kingsley Association  – East Liberty – 6435 Frankstown Ave Pittsburgh PA 15206
~ Enter doors from Parking lot located at intersection of Frankstown Ave & East Liberty Blvd
~ Follow signs and meet us in the  Gym (turned Boho lounge)  
~ Parking lot available on Frankstown Ave, 2nd lot around back of building, and street parking – Carpools encouraged! 
Energy Exchange ⚡
~$30 Online Pre-Sale: Ends 11:30pm Friday Dec 15  AND
~ Pay What You Can Tickets available online ($15+)
~ $40 at door 
~Contact Organizers if subisdized ticket needed, or with any questions, needs, or concerns
~Ecstatic Ethos~ 
~Come as You Are ~ Move as You Please
~All ages, all abilities, all bodies and all beings are welcome
~We keep the dancefloor conversation free!
~Photo and video free space during dance
~Dance in bare feet or socks
~Substance-free sober space!
~We practice a culture of invitation and consent
~You are responsible for your own energy
~We embrace the spirit of non-judgment for ourselves and others
~Allow your heart to guide you
~ Artist Bios ~
DJ Renaissance (@ren.ascends):
DJ Renaissance draws from an expansive palette of tribal sounds from around the globe to create cathartic, soul-awakening dance floor experiences. With roots in Boston & Brooklyn, Renaissance totes a musical compass equal parts cutting-edge and universal, with the aim of encouraging unique communal flow-states with each mix. His sets have lit up global festivals such as Envision, Burning Man, Dance Africa, and Harmonic Earth. He is also the orchestrator of conscious event collective @magicalhappenings, with a mission to spread unity by creating uplifting spaces weaving the healing arts with the transcendent power of music & dance. Get ready for an electrifying medicinal blend of Ancestral House, AfroBeats, Brazilian Grooves, Folktronica, Cumbia, HiVibe Hip Hop, #AncientFuture Sounds & more!
Youba Cissokho (@youbacissokho):
Youba Cissokho is a master Kora player from the country of Senegal. He is of the Griot lineage of musicians and storytellers in West Africa and is a 72nd generation Kora player. His music has a subtle balance of sweet calm and rhythmic power that reflects a lifetime spent with the Kora in his hands and a deep belief in the power of music to uplift and heal. He has a warm, playful, charming presence, and takes any moment he can to share his music.
CholesYoga (@cholesyoga):
Angelica Choles hails from the Sierra Nevada mountains on the Caribbean coast of Colombia. She is a Hatha-Vinyasa Yoga teacher certified in India and teaching for 8 years and a dancer of traditional Colombian music since she was 3 years old. She brings the warmth and energy of her native land as a facilitator of ecstatic dance, and the wisdom of her afro-indigenous roots to her cacao ceremony, focusing her healing energy on the root and sacral chakras.
Ryan Tennis (@ryantennismusic):
Hailing from Philadelphia, America's City of Brotherly Love, Ryan Tennis' music is all about dismantling boundaries and bringing people together. Genre-defiant by nature and with diversity at its core, his songs are infused with the rhythms from the many countries he's visited during his extensive tours. His voice has a disarming sweetness that conveys both strength and vulnerability, inviting the listener to lower their defenses, feel safe, and breathe easy.
~How to Prep~
~Dress up costumed or fabulous or super comfy and low-key;
~Bring water and prepare to dance in barefeet or socks/soft shoes
~Coming solo is awesome – we are a welcoming crew
~Please arrive early so you are present for the opening circle and able to set the intentions for the space. Doors open at 5:30 PM for arrival and settling in
Please contact us with any questions!
Until we meet on the dancefloor, wishing you All the Love in the world!
Join us for an evening of music from the heart and dive into an ethereal vibration created by the angelic voice of Marissa Zechinato. With voice and piano, she will set the space for the evening. Following Marissa will be the soulful heartfelt performance of Damiyr whose poetic lyrics and soulful voice will send you directly into your heart space. With guitar and vocals, "Damiyr's music is incredibly healing." Finally, get up on your feet and dance to the sounds of DJ Sorelle who's EDM and house music set will help you celebrate life and love. 
Be prepared to feel uplifted, enlightened and full of joy.   
Tickets: 
$25 Presale (available until 11:45pm 12/9)
$33 Regular Entry 
Members pricing: $15
Only available through www.rootstocrown.space
———————————–
Roots to Crown
———————————–
www.RootstoCrown.space
Roots to Crown is a transformational event venue and community center offering space for the growing health-conscious community to gather, connect, practice, and celebrate life.
We envision a world where everyone feels safe, loved and supported in embodying their fullest expression and actualizing their greatest potential.
We are located at:
1741 1st Ave N
St. Petersburg
Welcome to Sacred City NYE Featuring EQUANIMOUS
By NYE, we mean NEW YEARS EXPANSION…An EPIC New Year's Eve journey in the Sacred City with 3 profound chapters…
THE JOURNEY
6:30pm | Community Connection Time
Take this time to settle in and connect with the community before we begin our epic journey together
7pm | Chapter 1 | Sacred Cacao Ceremony
Our journey begins with a sacred cacao ceremony. Together, we sit with this potent medicine and open the heart to reflect on the courageous choices we've made this year and who we're becoming moving into next year. Come ready to deep dive into 2023 reflections and step with strength into 2024.
8pm | Chapter 2 | Powerful Kirtan Journey
The second chapter of the journey is an adventure beyond the mind and into the heart. Through mantra singing, led by the Sacred City band, we journey deep into the sacred place within to connect with even more of our essence and truth. Come ready to remember more of the magic that you are. This is a spiritually-open and deeply accepting singing experience where no experience is needed at all.
9pm-1am | Chapter 3 | Epic Dance Celebration
Our night culminates with a high energy dance celebration with Meeshy, Shewxlf & EQUANIMOUS. Together, we embody the magic of who we are deep into the night. Our iconic lineup of music muses are ready to blast all of us into the cosmos, then land us safely into 2024 ready for our next expansive chapters in our lives. Come ready to go on a magical ride. This is a safe and accepting space for you to move however you feel called to move.
THE TICKETS
Full Access Tickets (Includes access to the Cacao Ceremony, the Kirtan Journey & the Dance Feat. EQUANIMOUS)
Launch Special | Full Access Ticket | $44 | Only Available Until Wed 11/22 at Midnight EST
Earlybird Special | Full Access Ticket | $55 | Only 50 Available
Standard | Full Access Ticket | $66 | Only 50 Available
Dance Access Tickets (Includes access to the Dance Feat. EQUANIMOUS)
Earlybird Special | Dance Only Ticket | $44 | Only 100 Available
Standard | Dance Only Ticket | $55 | Only 100 Available
THE GUIDANCE FOR THE NIGHT
Guidance for "Full Access" Participants
Arrive at 6:30pm to give yourself time to park, settle in and connect
The ceremony begins at 7pm sharp
Bring a cushion or pillow to sit on for cacao and kirtan
Guidance for "Dance Access" Participants
If you purchase the "Dance Only Ticket", arrive at 9pm to give yourself time to park, settle in and connect
The Dance begins at 9:30pm sharp
Bring your dancing shoes because this will be mostly in the outside area of the venue
THE SACRED CITY MOVEMENT
Sacred City is a place where the rollercoaster of daily life feels like a magical ride. It's built, brick by brick, with each courageous choice to embody our true nature then embrace however life unfolds from that authentic place. Together, we journey in ceremony to remember more of who we are, step into initiation retreats to embody more of who we are, and gather in celebration to rejoice the magic that is created from embracing the meaningful adventure of an authentic life.
THE PILLARS FOR SACRED CITY EXPERIENCES
Sacred | experience the magic of the present moment
Silly | experience the playfulness of full expression
Safe | experience the nourishment of unconditional acceptance
Sober | experience the medicine of a substance-free lens
Sovereign | experience the freedom of personal choice
We are excited for you to join us in embodying the Sacred City pillars and going on a magical ride together!
Special shout out to our partners Roots to Crown and Ecstatic Dance Saint Pete!
See you on NYE, my friends ❤️✨
The Four Aims of Life
Winter Solstice Retreat
$595 – Full Price
$395 – Student Price*
*Student price is available for Life-Force Academy Members, Course Owners and Past Immersion Attendees
Your ticket includes the 4-session recordings for you to watch again at your own pace (a $495 value).
WINTER SOLSTICE RETREAT IN-PERSON
Featuring LIVE Music by the SIMRIT Project
Life-Force Academy Headquarters – Nevada City, California
Thursday, December 21st – Saturday, December 23th, 2023
Registration open until 5:00pm Thursday, December 21st
———————————————————-
This is a very special opportunity to attend in-person at one of our biggest and most exciting events of the year. 
It's as if a fog has cleared and the sun shines through in spectacular fashion. It's like emerging from a dream-state into a vivid realness that can't be denied. Such is the experience of Kundalini Yoga — where ideas of higher and lower fall apart, where the realm of the body and the realm of the soul merge into a single blissful vastness. 
Our mind and body lightens as we are freed from the heaviness of guilt and shame. A happy confidence shines through as emotions of 'less-than' and unworthiness dissolve. 
    "Therefore the Yoga way or the Yoga philosophy has always been a secret, but not because people have kept it secret…The real secrets are secrets because no one understands them. One cannot even talk about them, and such a kind are the experiences of Kundalini Yoga." – Carl Jung
This Winter Solstice take a journey that will clear the fog, bring the inner sunshine out, and vitalize your life with the radiance of inspiration & purpose. 
This multi-day experience is substantive enough in both time and depth that it can very much deliver the transformative journey which brings these experiences to our life.
We uplift, renew, and revitalize every aspect of our being — all set to the profound dharma teachings, transporting practices, and the transcendent live music of the SIMRIT project.
Think of it as a yoga and meditation retreat, a live concert, and a sound healing ritual ceremony all rolled into one event. There are truly no words to describe its transformational impact — you have to just experience it for yourself!
Join us for this, my friend. Space is extremely limited. Let's take this journey together at one of the most sacred times of the year.
———————————————————-
IMPORTANT EVENT DETAILS:
SCHEDULE
THURSDAY – 12/21:
5:00 – 7:30pm Evening Session 1
FRIDAY – 12/22:
9:30am – 1:00pm Morning Session 2
1:00pm – 3:30pm Break
3:30pm – 6:30pm Afternoon Session 3
SATURDAY – 12/23:
9:30am – 1:00pm Morning Session 4
ALL SESSIONS INCLUDE:
Dharma Teachings
Yogic Exercises
Meditation Practices
AFTERNOON SESSIONS INCLUDE:
NOT INCLUDED:
Overnight accomodations (housing is NOT available) 
Transportation to & from the Event Venue
Meals 
Cancellation Policy:
All Sales Are Final. Payment must be made in full upon registration and is non-refundable and non-transferable to another individual nor to future events or online programs.
WHITE TANTRIC YOGA® – a one day meditation workshop in Stockholm, Sweden
HOW IT WORKS
Envision the energy of the universe as both parallel and perpendicular in nature, like a cloth woven together. As a cloth becomes stronger when it is stretched on the diagonal, so the White Tantric Yoga® diagonal, or 'Z' energy is stronger. This energy cuts through the blocks that are stuck in the subconscious mind. During this process, the diagonal energy connects the participants to the subtle body (expanded state of consciousness) through the electronic media. This works the same way as a worldwide telephone system that relies on satellites and electromagnetic energy in order to connect two parties.
WHO CAN PARTICIPATE?
There are no prerequisites for participating in White Tantric Yoga®. Beginners will tune into their internal energies and enjoy a deep and sometimes challenging meditative experience. More advanced meditation practitioners will deepen their experience and make new inroads to their spiritual awareness.
HOW TO PREPARE AND WHAT TO BRING
• Come to the workshop ready to meditate, having done some yoga or stretching exercises. • Wear loose comfortable white clothing. White combines all the colors and enhances your magnetic field and auric strength. • Wear a white cotton head covering which FULLY covers the head and will stay on securely during the meditation. • Bring a yoga mat/sheepskin and cushion to sit on and a light blanket to cover yourself with during relaxation periods. • Water will be available during the day so you can refill your non-breakable plastic or stainless steel bottle. Lunch is included in the price.
WE LOOK FORWARD TO SEEING YOU THERE!
A Divinely Guided 3-Day Course of Spiritual Transformation
A Journey with Sri AmmaBhagavan
Take a powerful 3-Day journey of learning the sacred teachings and wisdom from living Spiritual Avatars Sri AmmaBhagavan. This rare live Online Event allows you to undergo a deep inner journey of healing and awakening while in the comfort of your own home.
Spiritual Awakening – Undergo powerful processes to shift your consciousness into a state of deep inner freedom.
Divine Connection – Awaken and Deepen the Connection to your Higher Sacred Self. Live a Life of Miracles and Grace.
Global Transformation – Join a sacred family of 74,000 spiritual beings across the globe who are working together towards the awakening of humanity. Get initiated as a Happiness Meditator and Peak State Sevak, empowering you with the ability to help others shift in consciousness.
** Participants will be eligible for initiation as Sri Kalki Soma Deeksha organizers. ** 
More info on Soma Deeksha — https://www.somadeeksha.com/
EVENT DETAILS
DATES & TIMES:
April 5th – 7th, 2024
Friday to Sunday
LOCATION:
ONLINE EVENT – Attend from your home
COST:
$1,250 per person
PAYMENT PLAN:
You can make the full payment at anytime ($1250 per person).
Pay in 5 installments:
$250.00 is due at time of purchase.
The remaining 4 (four) installments of $250.00 will be automatically charged to your card on the following schedule:
12/29/2023
01/29/2024
02/29/2024
03/29/2024
All payments initiated through the payment plan must be completed by end of day on March 29th, 2024.
PAYMENT POLICY:
All Payments must be made through Brightstar only.
You will be notified by BrightStar | Events to Uplift brightstar@events2email.com if any charges fail to process.
You will also receive an email reminder from gam64k@gmail.com
No other form of payment is available.
No exceptions will be made. 
REFUND POLICY:
TRANSFER TO A FUTURE COURSE IS ALLOWED.
NO REFUNDS WILL BE PROCESSED ONCE PAYMENT IS MADE OR PAYMENT PLAN HAS STARTED.
NO EXCEPTIONS WILL BE MADE.

---
 INSTRUCTIONS FOR ZOOM:
Event is held online via Zoom
All registrants will receive the Zoom link, password and a unique ID the day before the event.
CONTACT:
Please contact gam64k@gmail.com if you have any questions.