SEPTEMBER 2, 2023
Posse Grounds Pavillion
525 Posse Ground Rd
Sedona, AZ
​
TICKETS
GA $40 presale/$50 door
VIP $125  
KIDS 12 & under FREE
Are you ready to enter the Vortex? Sedona VortiFest returns for a day of music and magic. Join us Saturday, September 2 for a once in a lifetime experience in the Red Rocks. 
Bringing you some of the Southwest's finest musical acts plus the debut of our "Taste of the World" International Food Fair offering an eclectic food experience. Roam the aisles of our Vendor Village featuring artisan vendors and goods. As always, we are family friendly with children 12 & under free and a Kids' Village to make sure all ages have a day to remember. 
This year's musical acts include Phoenix Afrobeat Orchestra, decker., Rivers Run Wild, Damiyr and more!
The Experience grows each year and we are certain this year will be our most epic yet. Tickets are limited, so, grab yours now before they are gone and come rock Labor Day with us.
TEA TRIBE PRESENTS:
WORLD FOLK JAM
SUMMER SOLSTICE FESTIVAL
SATURDAY, JUNE 24TH
ALL DAY: 2PM TO 2AM
4 STAGES & OVER 30 ACTS
IN SAN FRANCISCO'S
MOST BEAUTIFUL BUILDING
Congregation Sherith Israel
2266 California St, San Francisco, CA 94115

The Summer Solstice is the longest day of the year. It has been celebrated in many ways globally since ancient times. At this gathering we honor diverse traditions of ritual, reverence, reverie and revelry.
Review from past attendee of World Folk Jam: "This was such an incredible event. From the moment I walked in my nervous system settled to baseline. The music and art displayed was nothing short of masterful, bringing me to tears a couple times. So many people smiling, dancing, singing, playing and talking together. Super grateful to you and the team of folks that made this event possible. May there be many more to come and may they all be an inspiration to those who attend. Thank you so much." – Nikko Scoulios
THE SANCTUARY
The Human Experience (Folktronica)
Mikey Pauker (Jewish Devotional)
Fanna-Fi-Allah (Sufi Qawwali)
Gamelan Gadung Kasturi (Balinese)
In Lak'ech Danza Azteca
with Ernesto Olmos (Aztec)
Mazatzin (Indigenous Mexican)
Chief Pajé Penó Shonoyá & Friends
(Noké Koî Tribe, Amazon)
Mizuho Sato (Flamenco)
Oshan Anand (Mystical Sun Poetry)
Mah Ze Tar (Persian/Indian)
Natalie Nayun (Tajik Dance)
Tanvi Mongia (Indian Dance)
Hannah Romanowsky &
Dunyazade Dance Ensemble
(Persian & Moroccan Dance)
Tenley Wallace (Indian & Persian Dance)

ON THE STREET
Food Trucks: An assortment of delicious offerings from the food trucks parked in front of the venue.
Musical Instrument Library: No need to bring an instrument to the jam, you can just borrow one from the musical instrument library, a box truck full of musical instruments with a stage that will be parked in the driveway.

a space

NEWMAN HALL (Folktronica)
David Satori (Beats Antique/Dirtwire)
DJ Sep
Maya Light
DJ Dragonfly
Yemanjo
Arula
AguaMayyim

BART HALL
DJ Bambi (Folktronica)
Sarma Brass Band (Balkan)
Soji Sai (Nigerian Afrobeat & Highlife)
Cumbia Paradiso (Peruvian Psychedelic Cumbia)
La Zuli (N. African, Spanish, Balkan)
Imagine:Nation Trio (West African)

SMALL CHAPEL
Beneath a Tree (Medieval Folk)
Paul Chengpo Wang
(Chinese Guqin and Solstice)
Ariel Luckey (Jewish Storytelling)
Obo Martin (Irish Storytelling)
Falsa (Sufi Music)
Amre Leon Dana (American Folk)

KIDS ZONE
Octopretzel (Kid Folk)
Emily Butterfly (Kid Folk)
Yari Mander (Kid's Drumming Workshop)
Natalie Nayun (Kid's Folk Dance Class)

CLASSROOMS
Sean T Fox (Qi Gong)
Yosef Rosen (Jewish Fire Magic & the Kabbalah of the Summer Solstice)
PARTICIPATE
World Folk Jam events celebrate diversity and honor ancient traditions, featuring world-renowned folk music and performance arts. These events seek to nurture and support the Bay Area's world folk communities and to facilitate networking, collaboration, friendship, and cross-cultural understanding. Sign up for our events list here.
PERFORMER BIOS


The Human Experience (Folktronica)
"The Human Experience" is David Block's principal project as a live electronic composer, multi-instrumentalist, and producer. Listeners experience a delicious symphonic blend of prismatic soundscapes and sultry beats. David is constantly pushing the boundaries of live electronic music. Playing, composing, and conducting his own electronic symphony live on stage, his performances are brimming and layered with human emotion, world exploration, and sacred sounds. Whether performing by himself, or with a live band, "The Human Experience" always delivers an emotionally charged show. David is also a member of Gone Gone Beyond.

Fanna-Fi-Allah (Sufi Qawwali)
Fanna-fi-Allah's founding members have spent over 22 years learning this classical art from some of the greatest masters of qawwali in India and Pakistan. With the blessings of the masters, the ensemble carry the flame of traditional Sufi Qawwali around the world. Fanna-Fi-Allah seek to represent the music in its traditional, authentic form and over the last 22 years they have built a cultural bridge between East & West, embodying a universal message of tolerance that is crucial to our time. They have offered audiences at large international festivals and concerts throughout the world a unique glimpse into the rich and vibrant culture of Qawwali.

Gadung Kasturi Balinese Dance and Music
Established in 2007 as a non-profit organization by Kompiang Metri Davies (Artistic Director), Gadung Kasturi's mission is to help preserve, promote, and develop the traditional dance and music of Bali, Indonesia, through live performances, workshops, classes, lectures, and publications.

David Satori (Beats Antique / Dirtwire)
David Satori is a member of Beats Antique, and former member and founder of Dirtwire. David is also involved with a nonprofit project called One Mic Studios. This project builds micro recording studios in under-resourced places around the world to uplift youth by giving them a voice and helping to amplify their message through the art of recording and production.

Mikey Pauker (Jewish Devotional)
Mikey Pauker (pronounced pow-ker) is a Devotional Rock artist from Laguna Beach, California. Pauker has been described as one of "The 10 Stars Of The New Jewish Music via TIME Magazine. Growing up in Orange County, Mikey's early experiences at underground shows exposed him to the intense, primal energy of live music, as well as the strong community bonds that form in an authentic and close-knit scene. Inspired by teachers who blend yoga and mystical practices he went to study in Jerusalem, soaking up the hidden teachings of his ancestral lineage. These spiritual dimensions guided his artistic development as he explored ecstatic music festivals and mystical religious traditions. His music implores us all to look within, sit with our darkness, and transform it into light. Mikey's sound blends elements of folk, reggae, and hip-hop, incorporating English and Hebrew roots into his devotional songwriting.

Tenley Wallace (Odissi Indian Classical Dance & Arabic Fusion Belly Dance)
After decades of study with dance and yoga legends around the world, Tenley Wallace developed her unique and distinctive format, Temple Tribal Fusion®. This modern form of Temple Dance fuses Tribal Belly Dance (from her home city of San Francisco), Indian Classical Dance, Persian Classical and Folkloric, Nepali Dakini Dance, and other Sacred Dance forms, along with yogic practices and principles at the core. She teaches and performs internationally, in person and online. – website link


Sarma Brass Band (Balkan)
Sarma Brass Band is a 10-piece Balkan Brass Band that evokes the energetic grooves and soaring melodies of the Balkan Roma. The band draws upon founder/leader Tano Brock's upbringing in the Balkan music scene in Northern California, as well as his travels and studies throughout the Balkans. They play original material as well as a variety of traditional music from Macedonia, Serbia, Greece, and Albania. Featuring musicians from the US, Serbia, Turkey, and Palestine, Sarma Brass Band represents an international love of Balkan Brass. Their full and epic sound, consisting of groovy melodies and chest-thumping rhythms, will entice even the most shy listener to dance.

Hannah Romanovsky and the Dunyazade Dance Ensemble (Persian and Moroccan Dance)
Hannah Romanowsky is a performing artist who enchants audiences with her offerings of Middle Eastern and Silk Road dances. In collaboration with the Dunyazade Dance Ensemble, she presents a captivating Persian dance suite set to an evocative tapestry of global melodies. Then, she transports viewers to a realm of jubilation through a vibrant Moroccan dance suite, celebrating the radiant spirit of the summer season.


In Lak'ech Danza Azteca with Ernesto Olmos (Aztec)
The In Lak'ech Group was founded in 2013 based out of Oakland Ca. Ernesto Olmos has been active in the community arts in Northern California since 1998. He has developed a wide range of programs, curriculum, presentations, art exhibits and musical performance based in traditions of Native Mexico. He travels to support sacred ceremonies and cultural exchanges throughout the Americas. Ernesto combines ancient forms of art that have been passed down through oral and ceremonial traditions. He works to keep sacred arts thriving with the intention of remembering indigenous roots and living in with full honor as we walk in the path set out by our ancestors, using the healing sounds of Mesoamerican instruments and indigenous cultural traditions from Oaxaca, Mexico.

Mazatzin (Indigenous Mexican)
Kikapoo, Chichimekatl, a TONALPOUKI, Keeper of the signs of the days of the Sun Renowned Authority of the ancient original indigenous Culture and its precise measurements of time and space. He is Co-Founder of the House of the Aztek Heart, AZTEKAYOLOKALLI, a floating school to teach and practice the Science and art of time keeping. Advisor, CCSF Aztek Calendar Project, in San Francisco. Ca. Member of the Frente Mexicano Pro Derechos Humanos, and a UN Messenger of Peace. Mazatzin offers a Re-introduction to one's Cosmic Identity and Responsibility.



Chief Pajé Penó Shonoyá & Carine of the Noké Koî Tribe With Medicine Men Andres Espinoza Arellano & Camilo Jose 'Pacal' Anguita (Songs From The HeArts of the Amazon to the Andes)
From The Hearts of the Amazon Forest with Blessings from the 'Montanas de Andes' The Noké Koî & Tribe Carry their Medicine with Prayers to be Shared. Fifth Generation Shaman Pajé Penó Shonoyá, with his Wife Carine, share their Wisdom songs in their first visit to America from the Amazon. Andres Arellano, Pajé's former student, offers Gifts he has received in his Listening and Learning from the Shipibo-Conibo & Quechua Masters, Sanskrit Mantras from India, and Native American prayers from the Lakotas. Camilo, Pacal, shares his Grace and Mastery in a range of instruments, and practices of the healing arts, from flutes and guitar to handpan, drums, and his serenely smooth vocal vibrations. Their Songs are Medicine that can be Enjoyed, In Joy.

Soji Sai (Nigerian Afrobeat & Highlife)
Nigeria's legendary guitar master and singer Adesoji ""Soji"" Odukogbe was, among other things, the lead guitarist for Fela Kuti for five years. Odukogbe draws on an extensive background in Nigerian Afrobeat, highlife, and spiritual music, bringing a unique sensibility to his highlife guitar interpretations.

Sass N Harmony (American Folk)
The music of Sass N Harmony is imbued with mischief, minimalism & magic. With lyrics immersed in archetypes & folk-tales their vocals fly together at times angelic & feathery and other times cackling & edgy, full of tension & resolve, rhythm & playfulness. Featuring Heather Normandale (Vocals, Guitar, Banjo, Ukulele, Bass), Maisha Lani (Guitar, Bass) and Carolyn Herlehy (Vocals, Percussion).

Mah Ze Tar (Eastern Fusion)
Māh Ze Tār is a musical fusion project by vocalist and multi-instrumentalist Maz Karandish. This project was propelled by the vision of fusing traditional Eastern music with modern electronic composition as a form of cultural preservation.
Mizuho Sato
(Flamenco Dance)
Award-winning Flamenco Artist Mizuho Sato was born in Iwate, Japan and started classical ballet at the age of three. She later developed a love for flamenco, the art form from Andalucía, Spain. Focusing on flamenco's intricate and complex rhythms, she will play live percussion, showcase her "taconeo" (footwork) talents, and move with the fluidity of upper body expression using "braceo" (arm movements) and "floreo" (hand movements). Mizuho will be joined by
Jesse Torre
on Flamenco Guitar. Jesse Torre is an up and coming Flamenco guitarist, teacher and composer based in the San Francisco, Bay Area. Along with accompanying the top flamenco artists in the Bay Area, Jesse has made appearances with Grammy award winning Jazz violinist Mads Tolling and Emmy award winning choreographer and dancer Yaelisa of Caminos Flamencos. Jesse performs regularly with Venezuelan guitarist Carlos Caminos in Camino de Agua, a guitar duo that explores a fusion of jazz, flamenco and classical genres of music.
Falsa
(Sufi Music)
Classically trained in Voice since the age of four in the Sufi city of Multan, Pakistan, and featured on NPR and at Carnegie Hall/Lincoln Center, amongst other venues of note, with contemporary arrangement of 14th Century Sufi music and improvisations that defy cultural preconceptions and genre-specificity, Falsa invites meditation, conversation, and transcendence.
Octopretzel
(Kid Folk)
Octopretzel is a tangle of Bay Area musicians, educators and parents – friends that originally came together for back yard jams. The name
Octopretzel
was coined by one of their then 4yr old kids, and it stuck. Their music, comprised of original songs as well as traditional favorites, is whimsical and fun, with an underlying sensitivity for nature, animals, feelings, and connection . Best described as folk music, our songs cross generations and genres, weaving together many different musical styles, instruments and themes. Their intention is to create music that can be enjoyed by humans of all ages – children, and their parents too!
Emily Butterfly
(Kid Folk)
Emily Butterfly is an interstellar story teller who lives to delight children with her magically unique form of puppetry, storytelling and song. She has had the honor of creating shows and performing for thousands of preschool and elementary school students and feels blessed to have the abilities to create her own puppet friends, write and perform inspirational tales and direct troupes of puppeteers. Her voice has dazzled ears through her voice over career with Free Range Graphics and Cartoon Network and a three year stint as the producer and hostess of a children's radio program.
Yari Mander
(Kid's Drumming Workshop)
Yari Mander is a gifted music educator with a patient and supportive teaching style honed over more than 18 years of working with children and adults. He is also a professional drummer who has performed onstage with Joan Baez, Gamelan X, Reverend Michael Beckwith, Agape Choir, Octoprezel, and many other artists. Yari has multiple subject and music teaching credentials, is certified in Orff Shulwerk, and has taught music for almost 20 years at Bay Area private and public schools, and for one year in Brazil. He currently teaches music full time in Oakland Unified School District. Yari's mission is to facilitate joyful, active, and transformational musical experiences for diverse individuals and communities. He enjoys guiding groups to greater levels of connection, confidence, unity, and teamwork through making music together.
Natalie Nayun
(Kids Folk Dance Class & Tajik Dance)
Natalie is an international teacher and performer specializing in contemporary and folkloric styles from Central Asia and the Middle East. She founded international online dance school Pomegranate Garden Dance featuring teachers and students from all over the world. These styles include Persian, Afghan, Tajik, Uzbek dance and more! She has been dancing for over 20 years and teaching for over 15 years. Natalie will be teaching a kid's folk dance class in the Kid's zone, and offering a performance at the main stage.
DJ Sep
DJ Sep is a long-time San Francisco Bay Area DJ and producer, and the founder of Dub Mission, one of the longest-running reggae clubs in the world (1996-2019). She spins dub, reggae, dancehall, bass, Jungle/DnB, Afrobeats, and more. Sep has spun at festivals and clubs in Spain, the U.K., Canada, Mexico, many cities in the U.S., and most clubs in the greater Bay Area, and has presented and opened for a long list of reggae and electronic artists, including Lee Perry, The Scientist, Mad Professor, Sister Nancy, Sly & Robbie, Toots and The Maytals, Mykal Rose, Mungo's Hi Fi, Adrian Sherwood, Tippa Irie, The Wailers, Quantic, Akae Beka (aka Midnite), Hollie Cook, many others.
Yosef Rosen: Jewish Fire Magic & the Kabbalah of the Summer Solstice
Yosef Rosen is an educator, ritual designer, DJ, and recipient of a doctorate in Jewish Studies (UC Berkeley). His public offerings solicit a merging of what modern society often keeps separate: the contemporary and the ancient, the academic and the experiential, the religious and the secular, the spiritual and the somatic. An expert in the history of Kabbalah & Jewish magic, Yosef works to translate the mysteries of the past into usable mythologies and practices.
DJ Bambi
plays global ethno-electronic music, woven into soundscapes that welcome bodies into a dance experience where sacredness and silliness crash into each other, and the difference between play and prayer dissolves.
Beneath A Tree
(Baroque To Folk)
Beneath a Tree is a multi genre ensemble led by the core duo of Gail Hernández Rosa and Daniel Turkos. BAT's roots were planted in 2017 in Philadelphia and the surrounding rural pubs of Chester County, PA. These rowdy performances included standard folk, celtic, bluegrass and jazz repertoire melded with music from the baroque. Founded on the mutual love of historical performance, collaborations with like-minded intrepid musicians explore the interrelationships found between composed and traditional folk music from the baroque period and its continued relevance, creating a curious and exciting fusion that appeals to varied audiences. It is through a natural progression of musical curiosity BAT finds the kinship between genres and their roots in the baroque.
Ariel Luckey & Demb Players: Waystation Stories & Klezmer Songs

Born and raised in Oakland, California on Lisjan Ohlone land, Ariel Luckey is an interdisciplinary artist and activist who blurs the lines between performance, ritual and collective action. Together with Klezmer crew Demb Players, Ariel remixes stories from Jewish folk and mystic traditions, global politics and his travels through time and space.
Tanvi Mongia
(Indian Classical Dance)
Tanvi Mongia is an Indian classically trained dancer in the ancient Hindu art form of Bharatnatyam. This style of dance originates 2,000 years ago and with the communion of hand mudras, eye movements, and rhythmic beats tells intricate stories of Hindu mythology. Tanvi adds her own Bollywood twist to this style of dance to bring you a soulful and enthralling performance.

Amre Leon Dana (American Folk)
Nationally acclaimed folk musician, educator, and multi-instrumentalist Amre Leon Dana will create beautiful tapestries of sound with folk music from across North America, including bluegrass and the literal sounds of the Appalachian mountains.

La Zuli (North African/Spanish/Balkan)
La Zuli combines the virtuosic talents of violinist Briana Di Mara and guitarist Anis Sehiri. Together they weave fresh original melodies and danceable rhythms influenced by music everywhere from Spain to North Africa to the Balkans and beyond. With lush harmonies and improvisations combining with powerful bass and drums, the music is uplifting and inspiring. For this concert they will be joined by Josh Mellinger (drums) and Erinn Wilkerson (bass).

Maya Light
Maya Light loves to dive into the depths of connection and expression through the unique and captivating conversation that is awakened on the dance floor. She plays as a director of the human experience, offering countless pathways and possibilities of movement through the range of diverse music she shares. Drawn to deliciously wompy, heart-bass world beats, she encourages a rich exploration with a dynamically nourishing and inspiring journey of sound.

Cumbia Paradiso (Peruvian Psychedelic Cumbia)
Cumbia Paradiso combines latin rhythms and vintage rock sounds to form a danceable brew.

Paul Chengpo Wang (Chinese Guqin & Daoist Meditation)
Paul is the founder of Dao Center, Doctor of Acupuncture and Chinese Medicine, Board Licensed Acupuncturist, Sifu of WingChun, Chinese Astrologist, Guqin musician, and "Memetic Healer & Cultural Acupuncturist specializing in Clinical Cosmology & Mythopoetic Engineering."
Quqin Performance: The Guqin is a plucked seven-string musical instrument of ancient China, with a history dating back over 3,000 years, traditionally associated with scholars, poets, and artists; sometimes referred to as "the instrument of the sages." Here's a video of Paul playing Guqin.

Xiazhi (Chinese Summer Solstice)
Summer Solstice is a special annual alignment of Earth to Sun. In Chinese natural philosophy, the element of Fire flourishes both around and within us. Join a guided practice to align with the meaning, energy, and light of the season.

Arula (Folktronica)
Arula is a singer-songwriter, electronic music producer, DJ, & sound healing facilitator. She views music & movement as sacred expressions of a universal language; a language that unites and empowers people from all backgrounds. As a musician and movement artist she values expression as a path to awakening; a gateway to exploring the different parts of ourselves, the light & the shadow, exploring duality as a path to unity.

AguaMayyim (Folktronica)
AguaMayyim is a collaborative music project between Rose and Franky Garcia, born out of their deep love and mutual passion for the healing power of sound. Together they DJ, lead breath work and sound healing gatherings, and produce EDM & ecstatic dance events in Santa Cruz, CA.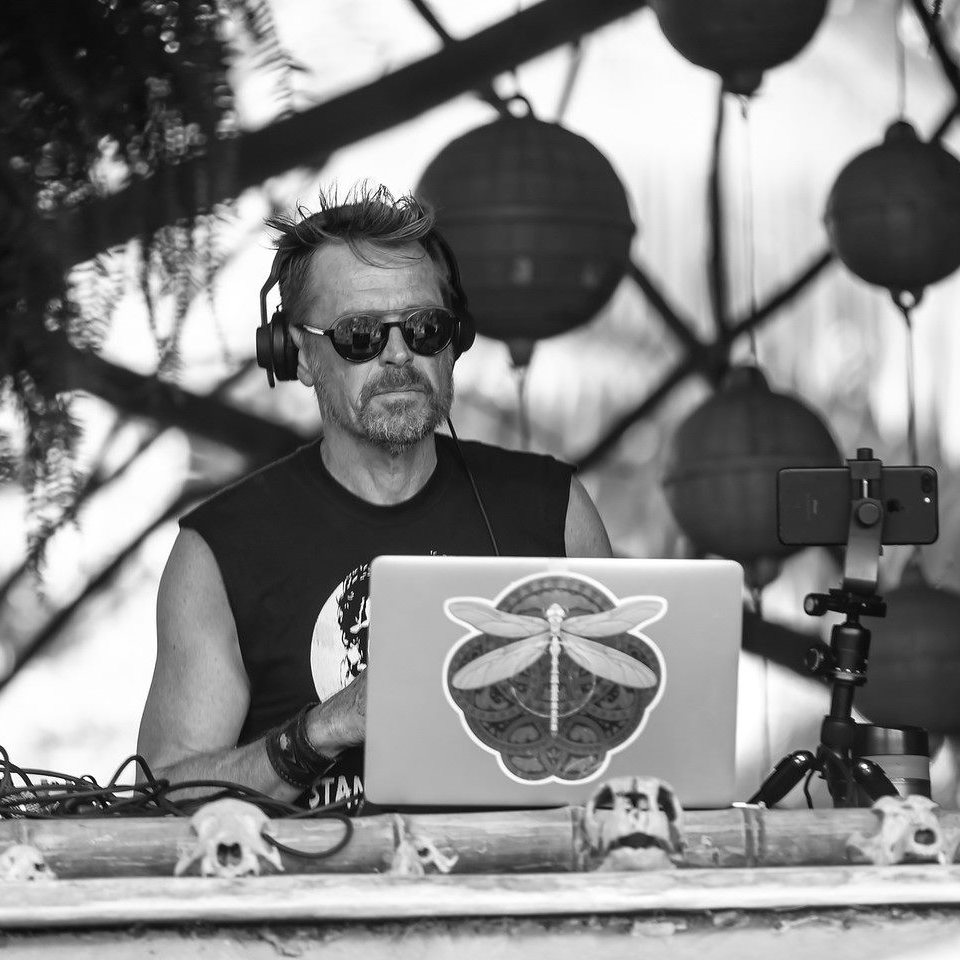 DJ Dragonfly (Global Bass)
Dancefloor-ready, open-format, underground-inspired and high-vibration, Dragonfly infuses the sonic depth of bass culture's boom with globally inspired rhythmic mysticism and sacred morphology.

Yemanjo (Folktronica)
From Brazil's pulsating street percussion to Colombia's shamanic healing chants, singer and multi-instrumentalist Ben Harris synthesizes the sonic universe of Latin America to create a unique 21st century fusion called "Medicine Beat". Born and raised in the rich cultural stew of California's Bay Area, Harris was exposed to music from around the world at an early age. He played classical trumpet in various bands and orchestras and also developed an interest in Afro-Latin hand percussion.

The Musical Instrument Library
The Musical Instrument Library truck and stage will be parked in front of the venue, which will allow attendees to jam on borrowed instruments.
Three Days Of Expanding Consciousness Featuring Yoga Classes, Live Music, and Wellness Workshops! With a Host of World Renowned and Regional Presenters and Lively Community Connection all Amongst a Stunning Mountain Back Drop In The heart of the White Mountains in North Conway, New Hampshire.
Presented by Mountain Kula Yoga, the theme of Kula Yoga Fest is just as our name implies…KULA!! AKA Community!! A culmination of our thriving outdoor community, healing arts, and the sacred practices of yoga in all its various forms. 
Kula Yoga Fest is a multi-day celebration and sacred gathering in the heart of the Mount Washington Valley meant to cultivate a conscious community, be immersed in nature, uplift, inspire, expand one's practice, transform, and heal! Through educational and inspirational speakers and presentations, experiential yoga and spiritual practices, and heart-opening Kirtan music and Dance, Kula Yoga Fest is a coming home and expansion of the heart.  
TEA TRIBE PRESENTS:
WORLD FOLK JAM
Our events celebrate diversity and honor ancient traditions, featuring world-renowned folk music and performance arts. These events seek to nurture and support the Bay Area's world folk communities and to facilitate networking, collaboration, friendship, and cross-cultural understanding. Sign up for our events list here.
SATURDAY, MAY 20TH
ALL DAY: 2PM TO 3AM

A DAY-LONG FESTIVAL OF
MUSIC, DANCE & SPA LOUNGING
AT A BEAUTIFUL SAN RAFAEL ESTATE
Drive from: Berkeley: 25mins, Oakland: 30mins, SF: 35mins
THE ESTATE
Shoe-Free Indoors.
Bring warm clothes for outdoors.
THE LIBRARY (Upper Level)
2pm-4pm: Open Acoustic Jam (World Folk)
4pm: Mónica María (Mexico y Más)
6pm: Trio RK (South American)
8pm: True Life Trio (Eastern European)
10pm: Sukhawat Ali Khan (Sufi Qawwali)
12am: Raman Osman (Syrian Kurdish)
Ceremonial Tea Lounge
THE PARLOR (Middle Level)
2-7pm: Open Acoustic Jam (World Folk)
7pm: Bloco Do Baia (Brazillian Maracatu)
8pm: Soji Sai (Nigerian Afrobeat & Highlife)
10pm: Isaac Cantor (Bluegrass)
11:30pm: Hannah Romanowsky (Moroccan Tray Dance)
12am: Los Alegres Callejeros (Afro-Colombian Cumbia)
1:30am: La Zuli (N. African, Spanish, Balkan)
Healthy Kitchen Fare (Cash/Venmo)
THE SPA GARDEN (Middle Level – Outside)
3pm: Paul Chengpo Wang (Chinese Guqin)
4:15pm: Amelia Romano (Global Harp)
5:30pm: Daniel Berkman (African Kora)
6:45pm: Volkan Eren (Turkish Saz)
8-10pm: Open Acoustic Jam (World Folk)
Ceremonial Tea Lounge
Sauna and Cold Plunge
Bring towels. Clothing optional. Shower before using.
THE DEN (Lower Level)
3pm: Movie Screening (World Folk)
5pm-3am: Open Acoustic Jam (World Folk)
5pm-3am: Non-Alcoholic Drink Bar
THE POOLS (Lowest Level – Outside)
Full-size Swimming Pool and Hot Tub
Bring towels. Clothing optional. Shower before using.
3pm: Sita Davis (Yoga)
4pm: Sean T Fox (Daoist Medical Qi Gong)
5pm: Paul Chengpo Wang (Alchemy in Motion)
8pm: The Sun (Setting over the Bay)
9pm: Lava Lotus & Friends (Fire Arts)
THE DRIVEWAY
Musical Instrument Library
No need to bring an instrument to the jam, you can just borrow one from the musical instrument library, a box truck full of musical instruments with a stage that will be parked in the driveway.
PARKING & SHUTTLES
Do Not Park in the Neighborhood or you will be banned from our events.
A ticket AND proof that you didn't park in the neighborhood (Uber/Lyft or free shuttle receipt) will be required for entry to the event.
Shuttles: From 1:45pm to 4am, a free shuttle service will run every 10-15 minutes to and from a parking lot 6 minutes from the venue.
The shuttle location, venue location and Uber/Lyft instructions will be included with your ticket.
PARTICIPATE
PERFORMERS AND PRESENTERS

Mónica María (Mexico y Más)
Monica is a part of the son jarocho community, and she travels to Mexico as often as possible to collaborate, study, record and perform. She studies and performs folk music from around the world, and has written nearly 100 original songs, writes regularly and is looking forward to sharing many more of these songs with you.

Trio RK (South American)
Rebecca Kleinmann, acclaimed flutist and singer versed in Brazilian music, South American and Caribbean genres, returns to the Bay Area after moving to the the east coast. Joining her will be Venezuelan virtuoso musicians Jackeline Rago on cuatro and percussion and guitarist Carlos Caminos. Enjoy a blend of original music and compositions from Venezuela, Brazil, Argentina and beyond.

True Life Trio (Bulgaria to the Bayou)
True Life Trio's music is all about harmony. The fiery voices of these three women spin and interweave, traveling from Ukrainian village tunes, to Greek polyphony to Louisiana two-steps. Bulgaria to the Bayou. On paper, it's an unlikely combination but in person, it feels just right. Like the rugged mountains, tangled love and legends about which they sing, TLT shows are full of stories and passion. Interspersed with gorgeous vocal performances are tales of their travels and song collecting that bring immediacy to each tune and envelop their audiences in a knowing, warm embrace. You don't have to speak all of the myriad languages in which TLT sings to be transported to other worlds with them–they bring you right along.

Sukhawat Ali Khan (Sufi Qawwali)
Sukhawat Ali's soulful singing is rooted in devotional music that has been handed down from generation to generation for over six centuries. His ancestors were Royal Musicians in the Court of The Great Mughal Emperor Akbar. His family (Sham Chaurasi Gharana) are known for their mastery and improvisational skills of performing Sufi music through traditional Hindustani Classical forms such as Qawwalis. Qawwalis are high-energy musical gatherings in a passionate style made popular by the late Ustad Nusrat Fateh Ali Khan. Sukhawat Ali stepped into this tradition at a young age when he started touring with his legendary father – the late Ustad Salamat Ali Khan. Sukhawat Ali has perfected the art of soulful Sufi singing. His universal themes of peace and compassion appeal to audiences from around the world. Ali Khan considers music to be a sacred experience that unites the performer with the listener.

Raman and Friends (Kurdish, Turkish, Arabic)
A mixture of Kurdish, Turkish and Arabic music, this band includes Raman Osman, Kurdish composer and master tembûr/tambour (saz) musician from Al-Hasaka, Syria, accompanied by a percussionist.

Bloco do Bahia (Maracatu, Brazil)
Bloco do Bahia is a joyful new crew based in SF that performs Afro-Brazilian folk music styles from the northeastern state of Pernambuco, Brasil, inluding maracatu, coco and frevo. They research and play traditional songs and rhythms and create their own compositions as well. Hypnotic, high-energy grooves call people to dance and all are invited to follow the traditional moves of their lead dancers.

Soji Sai (Nigerian Afrobeat & Highlife)
Nigeria's legendary guitar master and singer Adesoji ""Soji"" Odukogbe was, among other things, the lead guitarist for Fela Kuti for five years. Odukogbe draws on an extensive background in Nigerian Afrobeat, highlife, and spiritual music, bringing a unique sensibility to his highlife guitar interpretations.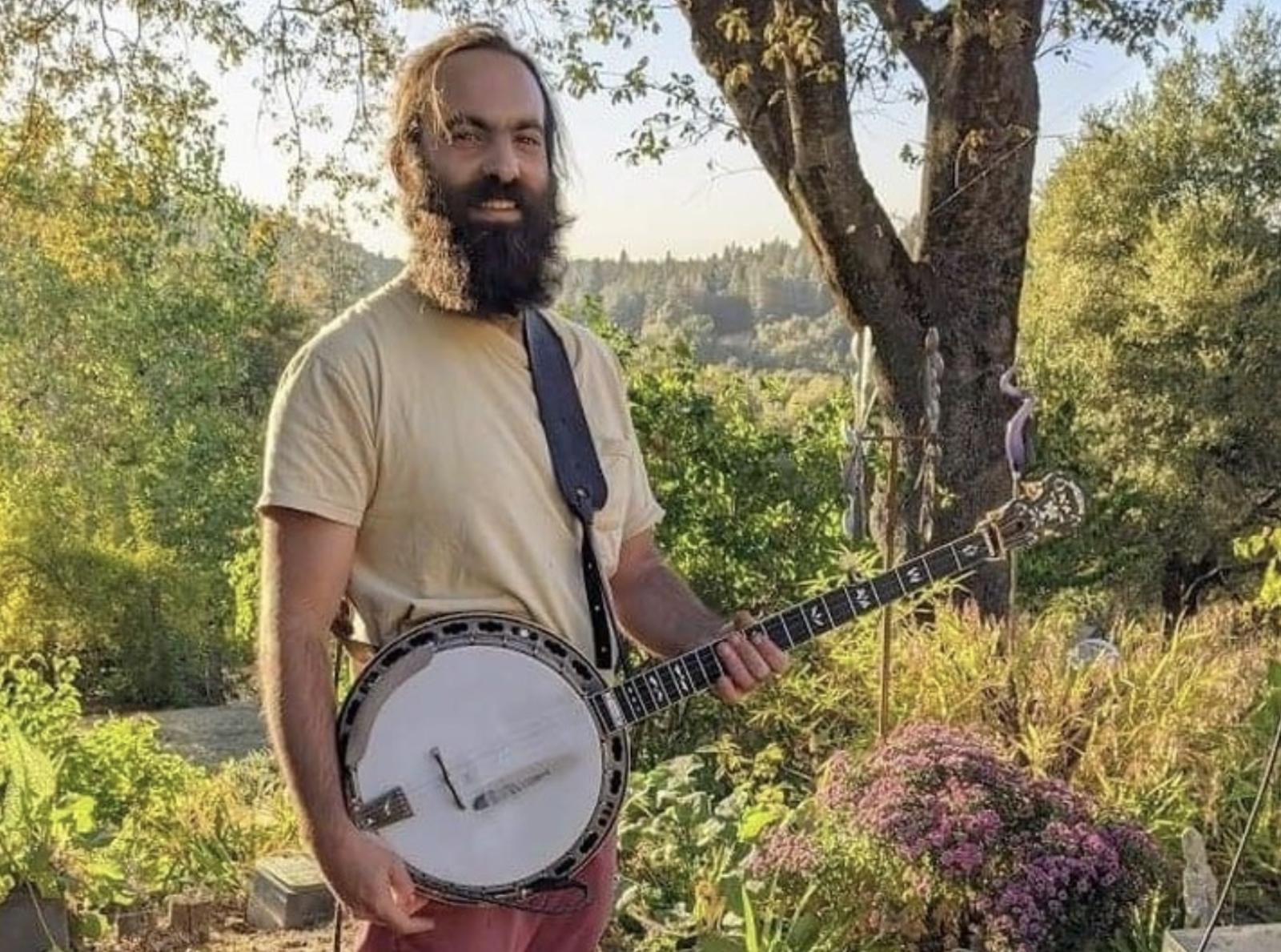 Isaac Cantor & Friends (American Bluegrass)
Drawing on the ancient tones of many cultures and traditions, Isaac Cantor and friends will take you on a magic carpet ride of sonic delight. From bluegrass and oldtime to gypsy vibes and new age soundscapes the music truly is a feast for your ears, imagination and heart. You can find Isaac playing regionally and nationally with the Dusty Green Bones Band, Grateful Bluegrass Boys and his electronic music project Mycelial.

Los Alegres Callejeros (Afro-Colombian Cumbia)
Alegre means cheerful, Callejero means street performer. Traditional Colombian style of Cumbia and range to (Peruvian) Chicha, Salsa, and Boleros. Having played at numerous Oakland street fairs, band members have roots from Colombia, Peru, Guatemala, Mexico, and Chile, and draw from long traditions to bring forward a distinct musical experience. Whether upbeat Latin dance music or slow hypnotic minor key vamps, their melodies are infectious and their rhythms are guaranteed to make you move & groove!

La Zuli & Special Guests (North African/Spanish/Balkan)
La Zuli combines the virtuosic talents of violinist Briana Di Mara and guitarist Anis Sehiri. The music they create is influenced by folk genres from Spain to North Africa to the Balkans and beyond. They use live looping to create many layers of unique sound.

Paul Chengpo Wang (Chinese Guqin & Daoist Movement)
Paul is the founder of Dao Center, Doctor of Acupuncture and Chinese Medicine, Board Licensed Acupuncturist, Sifu of WingChun, Chinese Astrologist, Guqin musician, and "Memetic Healer & Cultural Acupuncturist specializing in Clinical Cosmology & Mythopoetic Engineering."
Quqin Performance: The Guqin is a plucked seven-string musical instrument of ancient China, with a history dating back over 3,000 years, traditionally associated with scholars, poets, and artists; sometimes referred to as "the instrument of the sages." Here's a video of Paul playing Guqin.
Alchemy in Motion Class: Merge principles of Taiji, Qigong, Martial Arts, and Meditation, into a synergy of flow. Learn simple movement patterns to activate your energy and open your body. Enter your center and return to balance.

Amelia Romano (Classical meets World)
A "genre-defying composer and arranger" (World Music Central), Amelia Romano has dedicated much of her career to building and advancing repertoire for the lever harp in contemporary music.

Daniel Berkman (African Kora)
Daniel Berkman is a San Francisco-based composer, multi-instrumentalist, accompanist, singer-songwriter, electronic musician, looper, producer, film and dance score composer, and innovator of electro-acoustic music, specializing in the kora (a 21-stringed West African harp), on which he has produced four acclaimed musical releases: 'Heartstrings' (1996), 'Feverdreams'(1998), 'Calabashmoon'(2005), and 'Headlands' (2015).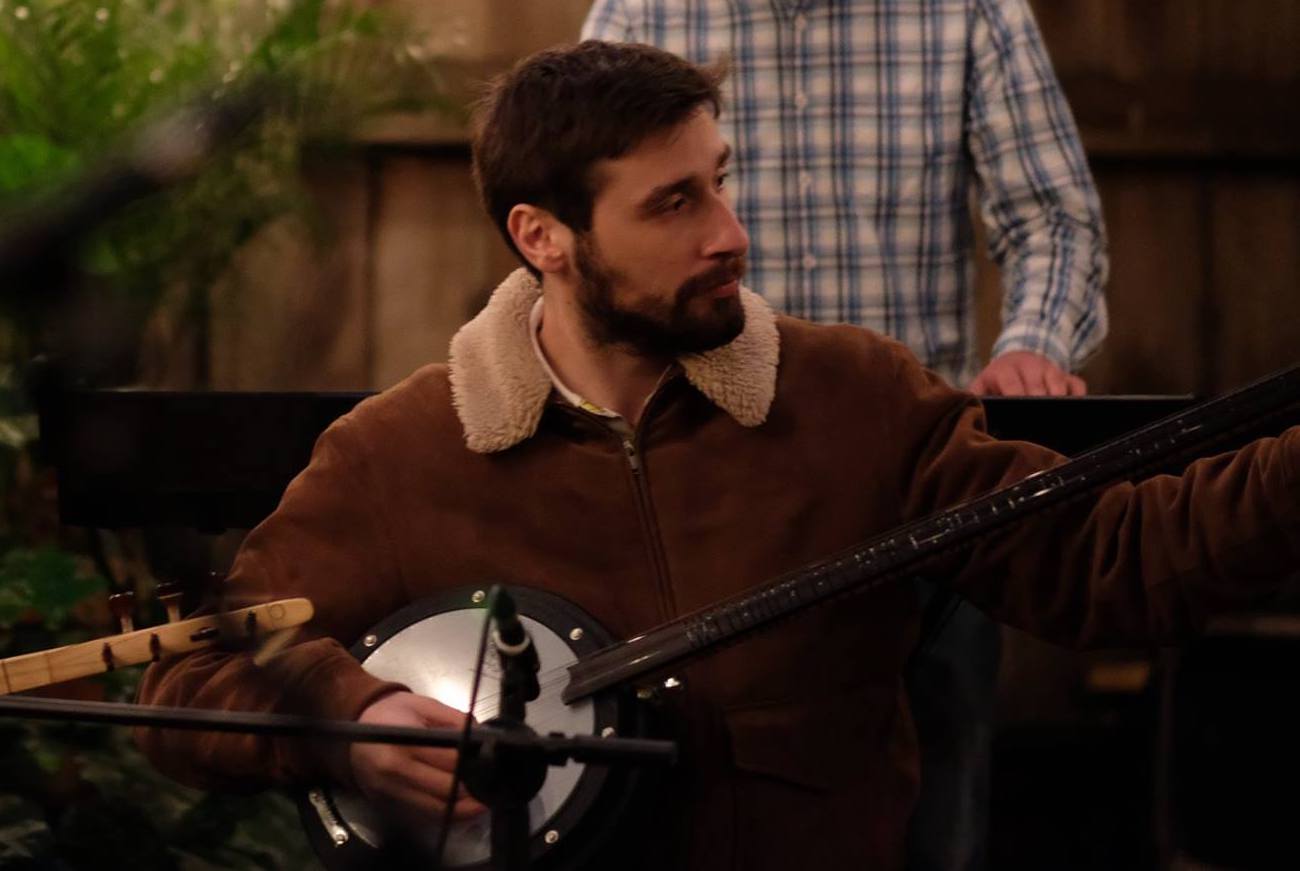 Volkan Eren (Turkish Saz)
Turkish multi-instrumentalist Volkan Eren is the host of "Listeners' Jam", a bi-weekly musical gathering which emphasizes listening to each other while playing. After performing with multiple bands such as "Raw Honey", "Stuffed Dates", "Wasted Talents", and "Cherry Jam", the quarantine pushed Volkan to create solo live looping sets. Today Volkan will perform an adapted version of his meditative loops, guiding the listeners through an introspective journey.



Sita Davis (Yoga)
Sita's classes maintain a focus on self-awareness and discovery of breath, energy, and connection, in the spirit of her deep desire that all beings may experience their own inherent wholeness. Classes are accessible to beginners and advanced practitioners alike, living in bodies of all shapes, sizes and abilities.
BlessFest One Day Retreat
Join us for a unique and inspiring day-long retreat at picturesque Middle Way Farm in the Berkshire Mountains of Massachusetts.
Slow Down • Reconnect

• Heal • Uplift
Join Carrie Grossman, Devadas, Renata Langner & John de Kadt for an intimate day to connect deeply with yourself, nature, and community. Steeped in the magic of this outdoor location, replete with panoramic mountain views, ponds, forests and a gorgeous stone fire circle, we will delve into simple healing joys and practices that are often lost in our busy world.



The day will include a Slow Somatic Earth Yoga Flow, Kirtan, Music, Sacred Dance, Fire Circle, Forest Bathing Meditation, Drumstory, Singing, Delicious Food, and more. Through these sacred practices, we will nourish our body and mind, open our hearts, honor the earth, and celebrate life.
Schedule:
MORNING:
​9:00 AM: Arrival and Check-In

10:00 AM: Gentle Earth Somatic Yoga Flow with w/Renata Langner and Live Music

11:45 PM: Elemental Meditation w/Renata Langner

LUNCH:
12:00 PM: Lunch
(delicious vegetarian meal served)

AFTERNOON:
1:00 PM: Forest Bathing: Walking meditation
w/John de Kadt

2:00 PM: Sacred Songs and Dances
w/Renata Langner and John de Kadt

3:00 PM: Kirtan & Satsang w/Carrie Grossman

DINNER:
5:00 PM Dinner
(delicious vegetarian meal served)

EVENING:
6:00 PM: Drumstory and Fire Circle
w/John de Kadt

7:00 PM: Kirtan and Fire Circle
w/Devadas and Friends

9:00 PM: Closing Ceremony and Departure

OVERNIGHT CAMPING SPACES AVAILABLE
​​All events will be outside. (We will have a large tent in the case of rain).

Things to bring:
A non-disposable thermos or drinking bottle.

A yoga mat, cushion and/or blanket as well as a folding chair to sit on if you wish.

Natural bug and/or tick repellent and sunscreen if needed.

Appropriate warmer layers, as evenings can sometimes be cooler in the mountains
Age requirement:
All humans over 14 years of age are welcome. If you would like to request an exception to this age requirement please email us at info@blessfest.org.

We ask people refrain from bringing pets other than service dogs (please email us if you are considering bringing a service dog).
Location:
Middle Way Farm in the Berkshire Mountains (address and additional info provided upon registration). Learn more about Middle Way Farm on the venue page. Middle Way Farm
Tickets:
Full Day Pass:
$149 per person
Camping:Pass
$20 overnight stay.
Ideal tent set up time between 9am and 10am.
Use the button below to register for this event on the BrightStar ticketing page.
For more Information about thia event lease visit www.BlessFest.org
Please contact us at info@blessfest.org with any questions.
 
EVENT DETAILS:
 
Bhaktistock Sacred Music Festival 2023
12:00PM August 4 to 4:00PM August 6, 2023
Dawa Fields • 5500 South Road, Corinth, Vermont 05033
 
PASSHOLDERS:
 
All passes include car parking.
Car or RV camping spaces are limited and require purchase prior to the event.
'Full Weekend' passes include camping for Friday and Saturday nights only.
'Friday' 'Saturday' 'Sunday' passes do not include camping for any night.
Wristbands must be worn at all times while at the venue.
 
REFUND POLICY:
 
Due to production costs, there are no refunds available after June 1st, 2023. You are invited to either gift your ticket to someone else or to forward it to 2024's event. All profits, if any, are applied to production costs for the following year. We are a small crew of like-minded dreamers who put this together on our own dime and time. Thank you for your support and love!
 
TERMS & ELECTRONIC AGREEMENT
 
By purchasing a ticket, the ticket holder(s) agree(s): 1, to the terms and conditions set forth in our liability waiver and financial policy; 2, to the terms plainly set forth on this website; and 3, that affixing their name to this ticket (or having your name affixed to a ticket by the purchaser) constitutes a valid, legally binding electronic signature as set forth in the VT UETA and Federal ESIGN acts.
 
We are looking forward to sharing our 3rd Bhaktistock with you! 


Join Rafe Pearlman for a special intimate evening of songs, stories and the opportunity to sing together. Music from the new KANU and beyond.
Rafe Pearlman started his singing career with the wolves, ravens and sled dogs of the Alaskan wilderness. The wild nature of his exploratory singing has led to performances spanning the globe, from India, Hong Kong, Israel and Germany, to Italy, France, Spain, Australia, Thailand, Mexico and all across the United States.
Rafe's intention with his music is to inspire a vision of a world in harmony and unity, celebrating diversity, sustainability, and equality for all beings. Sometimes a simple song is all it takes to open a connection. 
He is a performer, composer and creative vocal coach.
Highlights of his many years of music making include performances at John F. Kennedy Center for the Performing Arts (USA),  America's Got Talent (USA), Festival Internaciona (Mexico), Lightning in a Bottle (USA), Burning Man (USA), and Shantipi (Israel).
Collaboration is central to Rafe's creative process and he's had the opportunity to work with some amazing performers and composers over the years including William Close and the Earth Harp Collective, touring with the world's largest stringed instrument. Rafe was accompanied by a full orchestra, working with one of Hollywood's top soundtrack composers, Tyler Bates, at the festival of film composers, "MOSMA,"  in Malaga Spain. 
Rafe's voice is featured on soundtracks for Netflix, Direct-TV,  NBC and Thunder Road Films, and on Sony's top video games. Rafe will be a new voice on the upcoming season of Motherland: Fort Salem, creating vocal spells for the cast of characters.
Rafe recently was awarded an artist residency at the Orcas Center Theater to create a new evening length show inspired by his childhood in Alaska featuring his music and visual art, entitled "KANU"
"Rafe Pearlman makes meaning as well as music and enfolds an array of traditions in his work which can only be described as timeless and unique. He has a voice that is as full and open as the sky. A heart that is vast and defenseless and a talent that is beyond beautiful."  – John McLean, Pastor, Nashville
In Kürze erscheint Curawakas zweites und lang erwartetes Album "Dreamtime". Die gleichnamige Tour bringt sie nach Lateinamerika und Europa. Wir freuen uns sehr, die Band Ende September für ihre Österreich-Premiere in Wien zu empfangen!
"Dreamtime" erzählt die Geschichte der Seelenreise durch das raue Erdendasein und unser himmlisches Jenseits. Mit ihrer exquisiten und einzigartigen musikalischen Handwerkskunst weben Curawaka einen magischen Wandteppich aus Melodien und Weltmusikrhythmen.
BAND:
Anna Bariyani (Norway) – vocals, guitar, hand drum, world stick
Tavo Vazquez (Argentina) – charango, flutes
Alberto Arroyo (Mexico) – guitars, bass, mandolin
Txai Fernando (Brazil) – producer/guest percussionist
__
Curawaka is launching their second and long awaited album "Dreamtime", and are traveling around Latin America and Europe this year. We are very excited to welcome the band for their Austrian premiere in Vienna end of September!
Dreamtime tells the story of the souls journey rough earthly existence and our heavenly beyond. With their exquisite and unique musical craftsmanship, Curawaka weaves a magical tapestry through sound and soul, with stitches of world root rhythms and celestial melodies, through fabrics of waking and dreaming reality, with visions of hope and union, with the core prayer of a sacred world rising.
Mose is based in Guatemala where cacao ceremonies and ecstatic dance have had a major influence on his productions and DJ style. It is here that he founded regular cacao dances where members of the community have the opportunity to journey deep into dance while held in a ceremonial container, free of alcohol.

Beyond the multicultural rhythms and the steady hypnotic beat, Mose weaves ephemeral chanting of sacred songs and calls to love, kindness and compassion, often bringing in live musicians to create something improvisational connected with that particular place and time. He creates with the intention to set a foundation for self discovery and the cultivation of a present minded state which offers new insights and deeper clarity in ones purpose.
When he is not touring the world or playing these special events in Guatemala, he spends his time going into extended periods of retreat and silence, only to emerge with a deeper, truer and more refined sound. He also supports other emerging artists through his record label Resueño with an intention to bring resonant souls together to create music that uplifts and inspires. The label transcends any particular cultural aesthetic and explores a universal vibration through weaving sounds and languages from around the world. It is also a vehicle for social causes as 50% of all label profits are donated to causes around the world to help those most in need. 
Do you ever find yourself confused, disillusioned, shut down, or disappointed in humanity? Is your heart calling you into deeper reconnection with Spirit – no matter the temperament of ego or state of your mind? Are you ready to "return home" to the truth of unconditional love and learn its pivotal role in our Earth's Ascension? If so, please join bestselling author, intuitive healer, and YouTube sensation Matt Kahn to explore the heart of awakening!
This group healing event is your invitation to:
Reconnect with the unconditional love of Spirit to ease your heart, mind, and nervous system.
Explore the current state of Earth's ascension and where things are headed
Embrace your sensitivities as an Empath with confidence, inspiration, and empowerment
Learn profound ways to navigate the world, heal your family of origin, and how to connect with others ar varying levels of awareness
If you are ready to use this powerful and often precarious time on Earth to expand your awareness of truth and to do so with fulfillment, joy, and ease, then please join Matt Kahn to experience the relief and redemption of returning to love.
This in-person and livestream event will be 7-9 pm Pacific time. Matt Kahn's books are available for sale in the bookstore at the event, and Matt will be present for book signing after his talk, in Community Hall. 
MATT KAHN is an incomparable spiritual teacher, highly attuned empathic healer, powerful motivational speaker, and captivating author. His mission is to enrich people's lives by providing heart-centered solutions that ignite, delight, and unite! Matt wrote the highly acclaimed books Whatever Arises, Love That, Everything Is Here to Help You, and The Universe Always Has a Plan, which have been translated into more than a dozen languages. His newest, All For Love: The Transformative Power of Holding Space, is receiving widespread accolades and is topping several bestseller lists. Known as "The I Love You Guy," with more than 21+ million YouTube channel views, people are finding comfort, inspiration, and relief from the challenges of daily life through his intuitive updates and heart-centered messages. Among his numerous honors, Matt was named one of the top 100 Most Spiritually Influential Living People by Watkins magazine, alongside the Dalai Lama and Eckhart Tolle.